Tesco Mobile launches tasty new summer campaign, helping customers spend less with no EU roaming fees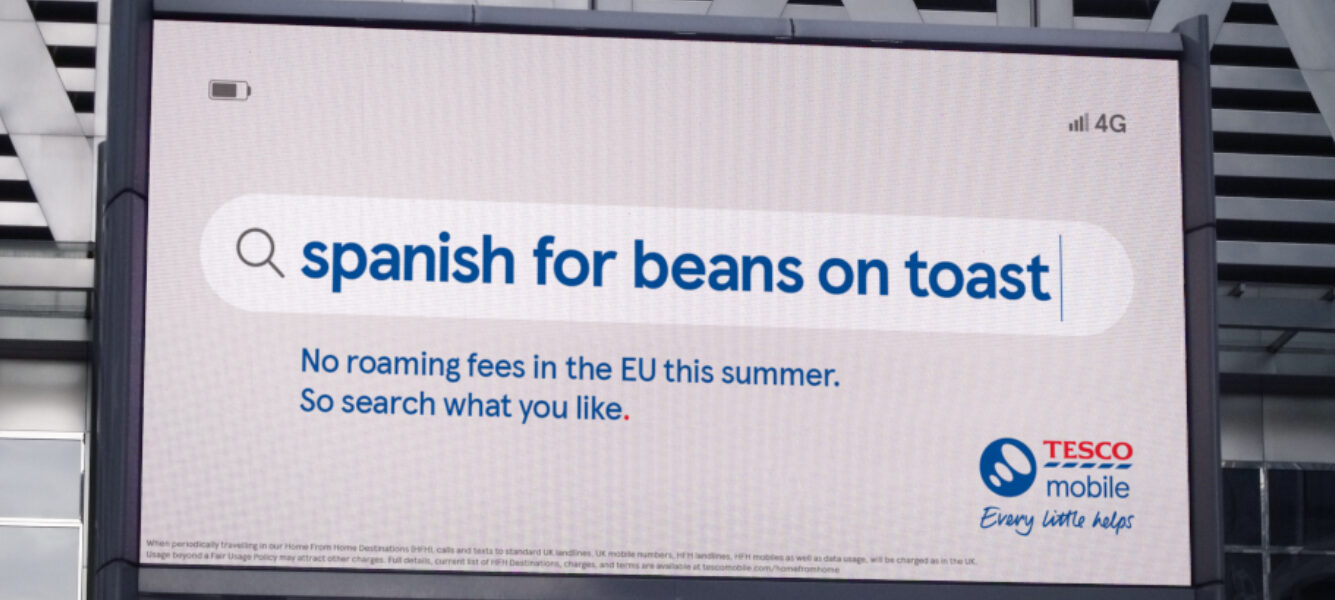 Tesco Mobile has launched an integrated campaign across OOH, radio, press and social, highlighting the Home From Home roaming customers can enjoy this year in the EU*, as the network continues to help customers spend less.
Running from 4 July to 5 September, the light-hearted creative, produced by BBH, touches upon some of the nation's favourite home comforts that holidaymakers like to take abroad for a taste of home. The creative feature phrases such as 'what's French for builders tea?' and 'Spag bol in Italian?.'
As one of the only networks to offer roaming in the EU and beyond, in 48 Home From Home destinations, Tesco Mobile's latest tongue in cheek copy, shows its continued commitment to being the super-helpful network. Whether families want to simply browse online or find their favourite dish abroad, they can do this with Tesco Mobile at no extra cost.
We know household budgets are under increasing pressure, so for families lucky enough to travel abroad this summer, we want to give them the confidence that they won't be struck with an unexpected roaming bill this year. At Tesco Mobile, everything we do is rooted in our commitment to being truly helpful to our customers - with a side of cheerful cheekiness that hopefully, raises a smile.

Rachel Swift

Tesco Mobile Chief Customer Officer,
We feel incredibly sorry for European waiters and waitresses, with all the culinary requests they encounter from us Brits, demanding home comforts abroad. That's why we wanted to create a fun and helpful creative, that would remind Tesco Mobile customers that they can roam in the EU this summer at no extra cost and also learn some local lingo at the same time.

Uche Ezugwu

BBH Creative Director
Media planning and buying handled by MediaCom UK.
For more information on the campaign and to view Tesco Mobile's latest deals, please visit https://www.tescomobile.com/roaming