Our
Leadership
Team
Our leadership team creates a culture of excellence and collaboration across Publicis Groupe UK, ensuring the delivery of world-class ideas and solutions for every one of our clients.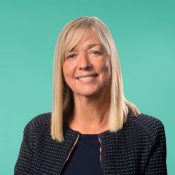 Sue Frogley
PUBLICIS MEDIA UK CEO
Find out more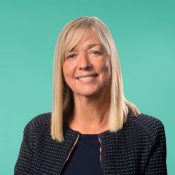 Sue Frogley
PUBLICIS MEDIA UK CEO
As CEO of Publicis Media UK, Sue leads over 1,500 passionate people across its £1bn+ billings operation, which includes media agencies Zenith, Starcom and Spark Foundry. Her standout reputation and achievements commercially are founded on more than 30 years of industry experience. Prior to her current role, Sue was President of Global Client Solutions across Publicis Groupe and previously spent a number of years at Dentsu International where she held various roles at the most senior level globally, latterly as President of Commercial Operations. Since becoming CEO of Publicis Media in 2017, Sue has been named 'CEO of the Year' by Management Today and one of 'Europe's Leading Women' by AdAge. She is also part of Meta's Client Council, and an active member of WACL (Women in Advertising & Communications, London).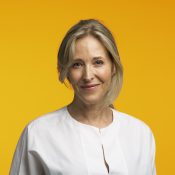 Clare Donald
PRODUCTION PRACTICE CEO
Find out more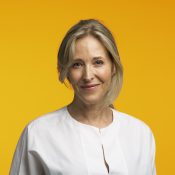 Clare Donald
PRODUCTION PRACTICE CEO
Clare joined Publicis Groupe as Chief Production Officer in January 2020. She started her career in commercial production companies moving into feature film development. She subsequently worked with a number of agencies, namely AMV/BBDO, JWT, Mother and Havas. In 2013, Clare was approached by Google and joined as Head of Operations for Google Creative Lab EMEA. Lured back into advertising, she joined Ogilvy London as Chief Production Officer in 2016 before moving to Unreasonable Studios as Global MD in 2018. Today, she employs her vast agency, production, tech and long-form expertise in its widest sense for Publicis Groupe. Clare co-chairs The British Arrows, and leads the Publicis Groupe Green Council, which champions sustainability.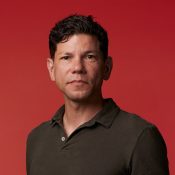 Ben Silcox
DATA & COMMERCE PRACTICE CEO
Find out more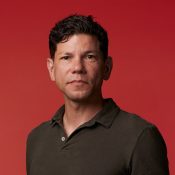 Ben Silcox
DATA & COMMERCE PRACTICE CEO
Ben is an experienced data and product leader who joined Publicis Groupe in March 2020 as Chief Product Officer, leading the UK Data and Commerce Practices. His focus is on building end-to-end person-centric experiences, powered by data. He helps businesses grow by combining human centered, system and product design. Previously, Ben held positions at BCG and Havas where he worked as Chief Data & Digital Officer. His clients included Unilever, BT, HM Government, Shell, Diageo, Tesco and Vodafone. An accomplished entrepreneur and commercial leader, Ben also worked in hospitality and fitness for over a decade.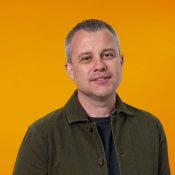 Chris Kay
CREATIVE PRACTICE CEO
Find out more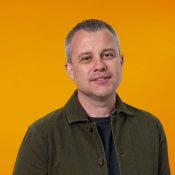 Chris Kay
CREATIVE PRACTICE CEO
Chris joined Publicis Groupe UK from 72andSunny where, for the previous three and a half years, he was CEO for Asia Pacific and a global partner. Prior to moving to Australia to set up the APAC region's Sydney and Singapore offices, he led the 450 person LA office for four years as Managing Director and global partner.
During his time in LA, 72andSunny doubled in size winning global business from Google, adidas, Instagram, Starbucks, Miller Coors and Samsung, and employing more than 450 people. The agency was named one of Fast Company's Most Innovative Companies for two years in a row and won more golds at the 2016 Effies than any other agency globally.
Kay joined 72andSunny from BMF in Sydney where he was managing partner. He moved there from Manchester City Football Club where he was the head of marketing as the club became a global brand and won the Premier League for the first time.
He previously spent eight years at Fallon during its halcyon years of Sony 'Balls', Cadbury 'Gorilla', and 'It's a Skoda Honest'. At Fallon, he launched Happen, a joint venture with Naked, which won a Gold Integrated Lion in its first year for its Tate Tracks campaign for Tate Modern.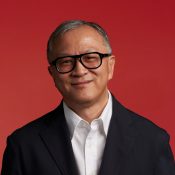 Philip Chin
HEALTH PRACTICE CEO
Find out more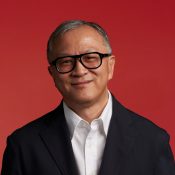 Philip Chin
HEALTH PRACTICE CEO
Philip leads a group of agencies and specialist teams whose goal is to create life-changing dialogue and engagement around health and wellness. He oversees Digitas Health, Langland, Saatchi & Saatchi Wellness and Publicis Health Consulting to deliver world-class, multi-disciplined, integrated healthcare communications expertise to some of the world's most highly respected health and wellness organisations. Prior to joining Publicis Health, Philip co-founded Langland. Under his direction, Langland became the most creatively awarded healthcare advertising agency in the world, amassing over 500 industry awards globally, including winning Cannes Lions Health Agency of the Year twice. Elected in 2016, Philip is the Chair of the European Association of Communications Agencies (EACA) Health Communications Council, a trade body whose vision is to be the most effective and influential force in health communications across Europe. He is also an Enterprise Fellow of The Prince's Trust, a collective of leading entrepreneurs in the UK working to share their knowledge and expertise with young people and inspire the next generation.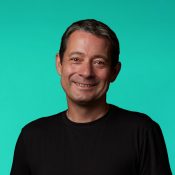 Chris McCafferty
INFLUENCE PRACTICE CEO
Find out more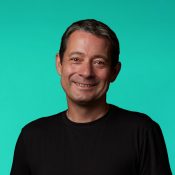 Chris McCafferty
INFLUENCE PRACTICE CEO
Chris McCafferty is Groupe CEO of Publicis Groupe UK's Influence Practice, overseeing MSL, Taylor Herring and sustainability consultancy SalterBaxter. Prior to Publicis, he was the founder of Kaper, part of the Karmarama Group, and part of the management team to sell the group to Accenture Interactive in 2016. After the sale, Chris was Managing Director in Accenture Interactive's Experience Agency, helping clients achieve experience-led growth by combining right-brained consultancy thinking with left-brained creative thinking. Other career highlights include launching MySpace across Europe as founding Corporate Communications Director, and, before that, the first Corporate Affairs Director at MSN UK, part of Microsoft. Chris co-leads Diversity and Inclusion for Publicis Groupe UK at a UK Board/Exec level.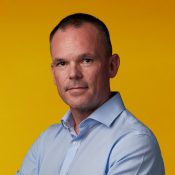 Scott Criddle
PUBLICIS SAPIENT UK COUNTRY LEAD
Find out more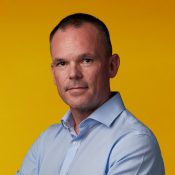 Scott Criddle
PUBLICIS SAPIENT UK COUNTRY LEAD
Since joining Publicis Sapient in 2011 Scott has played several leadership roles, from leading experience delivery across EMEA through to now being Publicis Sapient's UK lead. Regardless of role, his passion and focus is to enable the growth of our people, culture and community through the transformative work we do for our clients.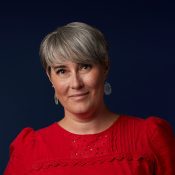 Juanita Draude
CHIEF OPERATING OFFICER
Find out more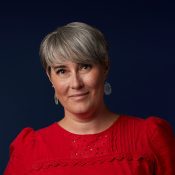 Juanita Draude
CHIEF OPERATING OFFICER
With a career that spans both clients and agencies, Juanita has deep experience delivering brand, communications, data and business transformation strategies. As COO, Juanita leads Groupe growth, marketing and operations. Juanita joined Zenith in 2016, working with clients across retail, CPG, fashion, beauty and financial services before moving to the Publicis Group UK team in 2019. Prior to joining Publicis, Juanita led marketing and brand teams across international markets for the NBA (National Basketball Association) and various divisions of NBCUniversal.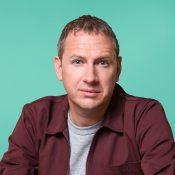 Ben Mooge
CHIEF CREATIVE OFFICER
Find out more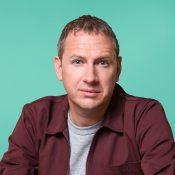 Ben Mooge
CHIEF CREATIVE OFFICER
Ben joined Publicis Groupe in September 2019, and is responsible for the creative output of all the agencies within Publicis Groupe UK. He began his career in 1997 as a junior writer / runner / teaboy at a start-up agency, Mother, and left 10 years later as a Creative Director at the Agency of the Decade. He has won multiple awards for his work with Unilever, ITV and Orange. Ben went on to co-found Work Club, working with Heineken, Sharp and Pernod Ricard which was voted Digital Agency of the Year in 2011 and 2012. Work Club was acquired by Havas network in 2014, where he became Executive Creative Director at Havas London. Notable campaigns were award-winning work for Carling, Reckitt Benckiser, Heathrow Airport and for the HM Government's Department for Education. Today Ben is focussed on raising the creative bar across all of our agencies, finding new ways for creativity to grow across all of Publicis Groupe UK.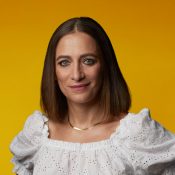 Eleanor Conroy
DIRECTOR OF COMMUNICATIONS
Find out more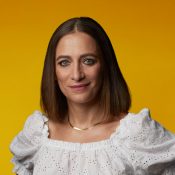 Eleanor Conroy
DIRECTOR OF COMMUNICATIONS
Eleanor is a seasoned communications professional with 25 years' experience in corporate and consumer comms across a broad range of sectors including media, entertainment, travel, consumer goods and retail, for iconic brands such as Holiday Inn, Starbucks, Coca-Cola, P&G and Asda. Eleanor has specialised in crisis and issues management, and setting up new communications functions for large businesses. Eleanor is also a trustee of Auditory Verbal UK, a charity that helps deaf children learn to listen and talk.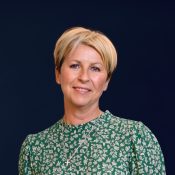 Paula Cunnington
CHIEF TALENT OFFICER
Find out more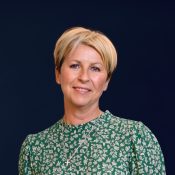 Paula Cunnington
CHIEF TALENT OFFICER
As Chief Talent Officer Paula is an authentic leader who is passionate about building high performing teams and fostering future talent along with creating environments that enable all to flourish and grow and become the best we can be. Paula has over 25 year's experience as a Talent professional having worked across a variety of industries including Financial Services and Consulting however, the last nine years have been in the world of Media & Advertising having previously held roles at Dentsu before joining Publicis Groupe UK in 2018.