ŠKODA UK puts KAMIQ to the test in playful new campaign from Fallon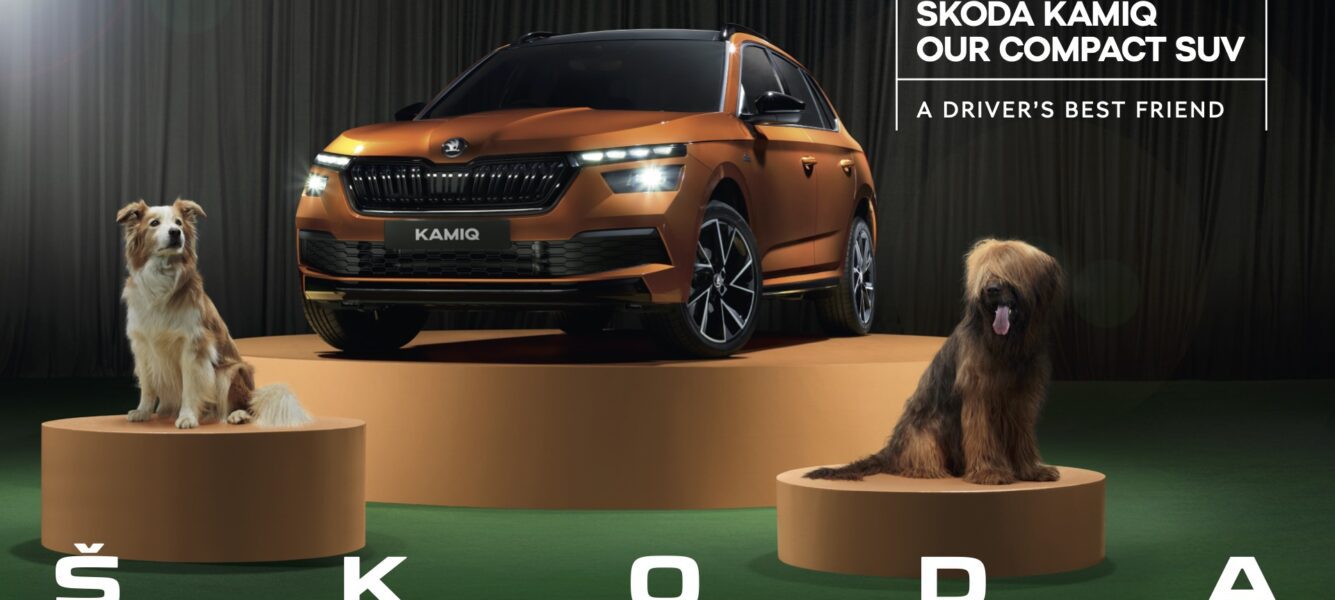 Fallon's latest ad for ŠKODA sees the KAMIQ SUV prove its pedigree in a series of dog show challenges.
Created by Fallon, part of Leo Burnett UK, 'Driver's Best Friend' aims to show what the KAMIQ is like on the road in a playful, human way: demonstrating that the car is agile, good in small spaces and a smooth drive. This is all done through the charming metaphor of re-imagining KAMIQ as a lovable pet dog.
The film, directed by Icelandic duo Samuel & Gunnar, shows off ŠKODA KAMIQ's playful personality and high-end looks. In the film, we see the compact SUV move through a giant agility course. The car follows its owner as she leads it through the course: weaving between poles, through a narrow tunnel, over a thin seesaw, finishing up with a smooth reverse into a tight parking space with the help of its rear-view camera. The spot features a voiceover from singer KT Tunstall, who finishes the ad with the line: 'ŠKODA KAMIQ. Our Compact SUV. A driver's best friend, ŠKODA'.
While automotive advertising is often dominated by the themes of technology, engineering, performance and aesthetic desirability, this film was created to stand apart from the crowd – showing cars can occupy a much deeper, emotional space: not just as transport but as companions.  With 'Driver's Best Friend', ŠKODA aims to appeal to those who have outgrown hatchbacks and want the safety of an SUV without the bulkiness.
The film will run across TV, cinema, VOD, and is supported by print and OOH. Media planning and buying is handled by PHD.
ŠKODA has also partnered with UK charity Dogs for Good, who support people to make life-changing differences through their assistance dogs or community dogs programmes.  As part of this partnership, ŠKODA will be donating the two KAMIQs used in the film to the charity, which will be used as transport for the dogs and volunteers for 12 months.
The KAMIQ has big car confidence with small car agility. 'Driver's Best Friend' brings this to life in a way that feels fresh, relatable and fun and stands apart from other car advertising.

Kirsten Stagg

Head of Marketing at ŠKODA UK
ŠKODA and dogs. What's not to love? As a nation of dog lovers, we wanted to create an engaging and accessible idea that would make people smile, especially in a category that can sometimes take itself a little seriously. It's been huge fun to work on and we hope people enjoy watching it as much as we enjoyed making it.

Chaka Sobhani

Chief Creative Officer at Fallon UK