'One's Lovin' It': McDonald's celebrates the Queen's Jubilee with a royal makeover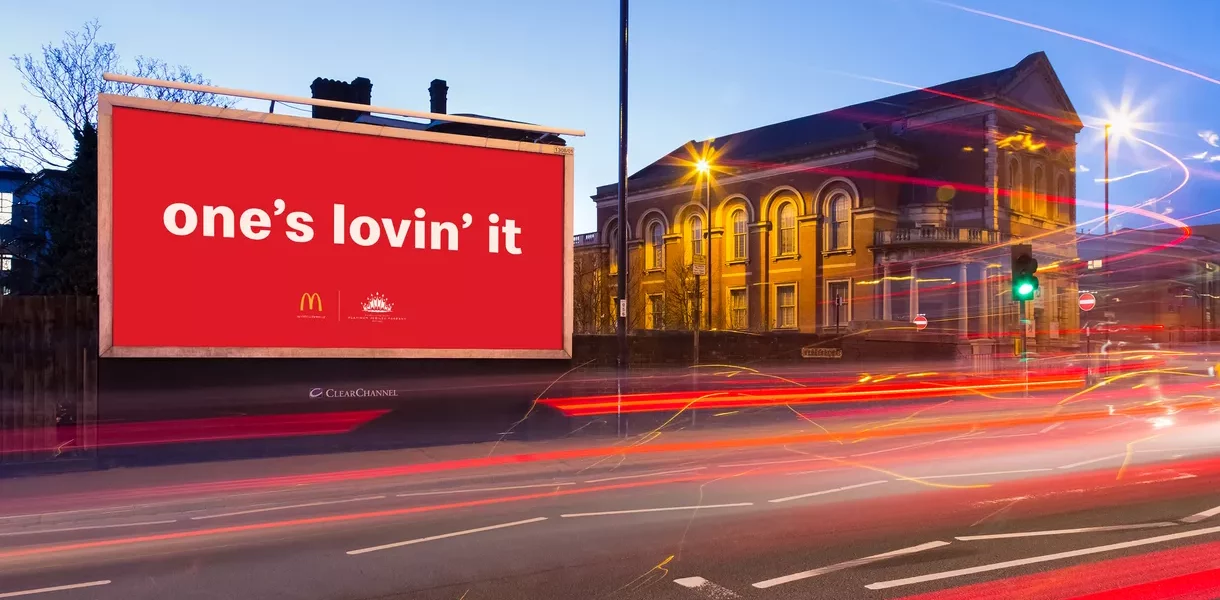 For the Queen's Platinum Jubilee Pageant, McDonald's and its creative agencies deliver multi-channel campaign giving a regal twist to its iconic brand marks.
As an official partner of Her Majesty The Queen's Platinum Jubilee Pageant, McDonald's has created a regal campaign to honour the Queen's 70 years of service.
The multi-channel campaign has been led by Ready10 in partnership with Leo Burnett, and delivers a temporary new slogan, a twist on the brand's iconic packaging and Five Note Sting jingle, merchandise, discounts, OOH creative and beyond.
Agencies were briefed to support McDonald's official partnership with Platinum Jubilee Pageant in a way which would connect audiences in a playful way to this cultural moment.
Alongside the development of a temporary new slogan, one's lovin' it, Ready10 worked to bring in the Royal Philharmonic Orchestra who have recorded the Five Note Sting jingle and the campaign will kick off on Monday (May 30th) with the new slogan and jingle being integrated by Leo Burnett across TV and high-profile large format out of home sites, and by Linneys throughout the 1400 UK restaurants over the course of the Jubilee Bank Holiday weekend.
To further celebrate with customers, Leo Burnett have developed produced sets of exclusive, commemorative recreations of their iconic product packaging, which McDonald's will give away to 70 lucky winners.
The bespoke sets are limited edition, hand-modelled and glaze-finished bone china recreations of the iconic fries sleeve, the famous milkshake cup and, of course, the burger clamshell. This royal memorabilia will be given away as prizes in a competition hosted on the McDonald's app. Customers will also be able to use the app to claim exclusive Jubilee themed McDelivery offers in partnership with the Together Coalition's Big Jubilee Lunch.
Organic social will also support the campaign on McDonald's own channels, developed by OLIVER, and the campaign will be brought to life in CRM by Armadillo with media buying by OMD.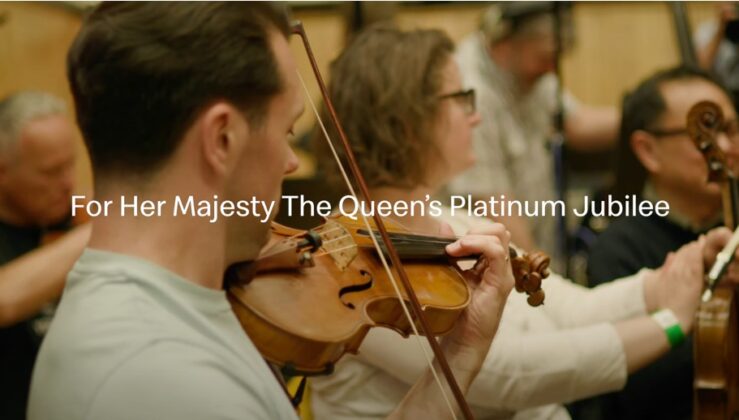 The whole country is looking forward to coming together to celebrate this week and I am thrilled that we are joining the party, in a very McDonald's way. We are delighted to bring fun and great value to our customers whilst taking part in this national celebration, simply by playing with our own iconic branding.

"This campaign shows the very best of our brilliant agency partners. The creative teams at Ready10 and Leo Burnett have produced a timely and playful campaign that we are really proud of. One truly is lovin' it.

Louise Page

, Head of Consumer Communications and Partnerships at McDonald's UK & Ireland
The brand's iconic tagline "i'm lovin' it" is well-known, although perhaps not quite as iconic as Her Majesty the Queen. To celebrate 70 years on the throne, we wanted to honour the occasion with an idea that nodded to McDonald's playful brand personality, and so "one's lovin' it" was born. It's great to see what started out as an earned idea gain traction and roll-out as a major national and multi-channel campaign.

Kate Addy

Director at Ready10
With the nation preparing to celebrate the Jubilee, there's always huge public demand for merchandise - so what better way to make McDonald's part of that moment. One's lovin' it.

Mark Elwood

Executive Creative Director at Leo Burnett London