McDonald's latest minimalist OOH campaign integrates 'McDelivery' pins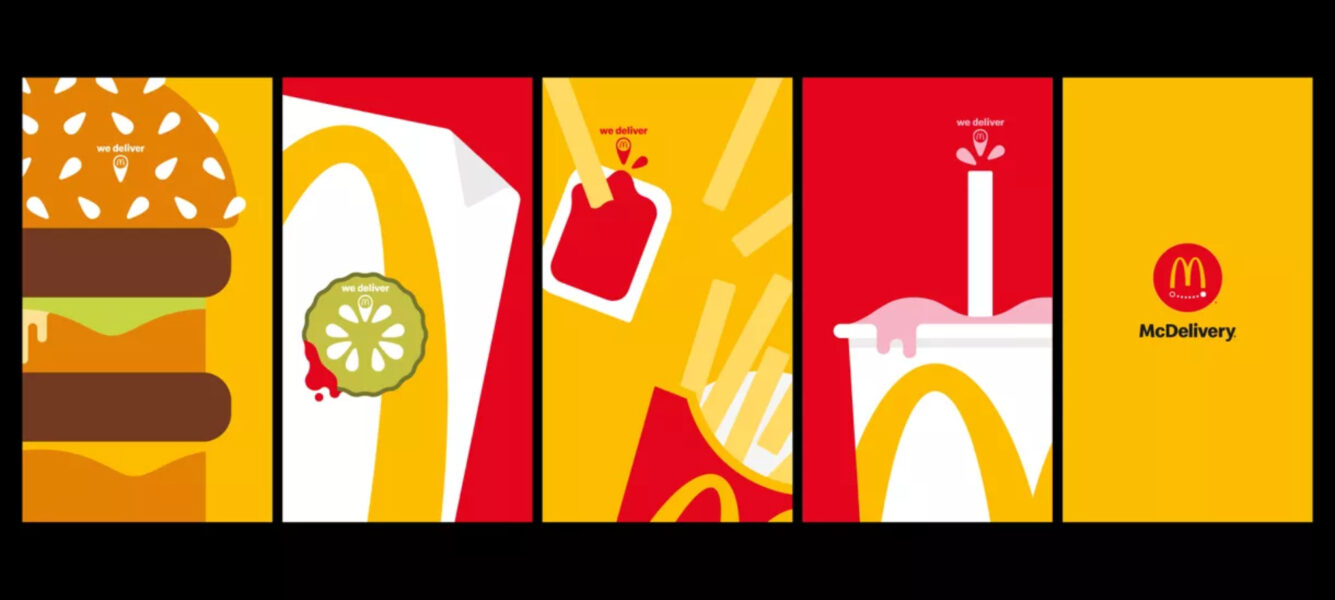 A new McDonald's campaign for McDelivery celebrates its iconic products by integrating 'location pins' into the latest minimalist out-of-home posters from advertising partner Leo Burnett London.
A singular location pin is integrated into iconic McDonald's products including a Big Mac, gherkin, strawberry milkshake and fries in the minimalist, graphic posters. The use of bold iconography, familiar colour palette and the use of 'we deliver' ensure the OOH creative is distinctly recognisable as from McDonald's.
The campaign is the latest in a series of minimalist OOH work from McDonald's leaning on the power of the brand's distinct visual assets, specifically the famous Golden Arches in 'Lights On', which won a D&AD Pencil in the craft/illustration category among other awards, as well as 'Iconic Stacks'.
The work follows McDonald's latest campaign, one's lovin' it, which went live in May to celebrate Her Majesty The Queen's Platinum Jubilee Pageant.
McDelivery is a key pillar of our business. With this Pins campaign, we are reminding our customers that they can enjoy their favourite McDonald's products, wherever they are, thanks to McDelivery.

Steve Howells

Director of Marketing & Media, McDonald's
The iconicity of McDonald's distinct brand assets built up over decades is unrivalled. It's proving catnip to our creative departments craft instincts, playing around with minimal branding to still deliver some truly iconic work.

Mark Elwood

Executive Creative Director, Leo Burnett