Boomerang launches Gen Z agency giving the stage to Future Talent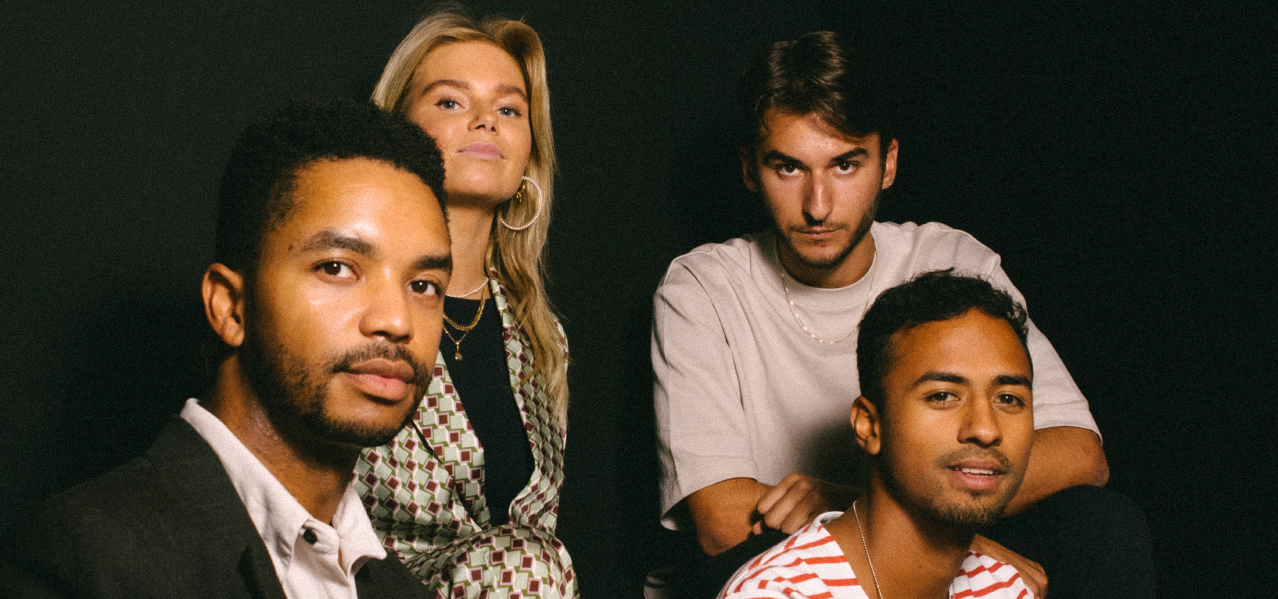 Weaned on new media, fluent in digital languages and polyglots of creativity, GenZ are the trend-setters paving the way in the digital world. But be warned. They can also spot inauthenticity a mile off.  A campaign is at risk of falling flat if the tone of voice is not genuine – and this cohort has all the tools at their disposal to express their disdain and unfiltered honesty, should they be so inclined. So in order to keep up, we knew we needed  to connect with Gen Z on their own terms: putting authenticity and creativity first. 
Their (Gen Z) creative ability is something they take very seriously. So much so in fact, they prioritise finding time to explore creative pursuits – 77% spend their free time offline doing things like drawing, creating memes, and journaling… (Gen Z) are proud of their creative efforts and aren't just doing it for fun either, they're willing to put this creativity to use for brands." –  Marketing to Gen Z
Boomerang has created an agency-within-an-agency that does just that. 
Boomerang Future Talent (FT) forges future creatives, content creators, and strategists kick-starting their careers by helping clients better understand the next-gen mindset. They work on real briefs, from concept to delivery, offering an invaluable USP to the clients and professionals they work with: a fresh perspective and direct insight into their generation.

Boomerang FT puts that opportunity at their fingertips. Partnering with online job platform Young Ones, we recruited Gen Zs – our Future Talent – to work at the heart of the creative process, making agile and innovative content for brands. 
We got their attention by scoring coverage from emerce, marketing tribune, ADformatie, and FONK. On digital channels we reached 23,515  accounts on TikTok, 46,679 on Linkedin, and 32,876 on Instagram upping our visibility by 132%, our content interactions by 2083% and our following by 152% on the platform. This marketing drive sparked the creativity of 2150 future talents, with 300 plus sign-ups on young ones, over 1800 showing interest in FT jobs, and over 200 actual applications.
83% (of Gen Zs) agree brands should allow fans to use their IP to create content and Boomerang FT was built precisely to provide these opportunities. 
FT's gain invaluable experience that they can use in practice as an outlet for them to exercise their ever-flourishing creativity, with a direct line to brands who are looking for avenues into communicating with this vibrant audience. This is how we believe brands should position themselves when it comes to interacting with the new generation – and how it translates to the content they should be creating. 
And it works. Amsterdam Dance Event is a crucial event in Amsterdam's content calendar, a 5-day music conference and festival that is widely anticipated throughout the year. People from around the globe flock to a programme of over 1000 events in 200+ venues; the world's biggest dance event. With Gen Z beginning to fill these dance floors, we thought who better to speak to this audience than Gen Z themselves? The FT infrastructure is deliberately built for agility. Just two weeks before the event, we recruited and briefed future talent to go and document the best of the events,while posting the resulting TikTok in real-time. The resulting content scored over 1 million views on TikTok, 250,000 + views on Instagram, and 34,000 + engagements across the platforms, and ADE saw an increase in 6000 followers on TikTok following the event. 
One of our FT's summarises our proposition perfectly: "They (Boomerang FT.) not only open doors for us, but together form a team giving us confidence to start a meaningful conversation about how we can not only make an impact, but also innovate their current media structures." 
Innovation is a key part of the process because the; the road to the future only accelerates.. 
Gen Z is well-equipped to help us navigate this road, and is eager to contribute. Brimming with ideas, new technological expertise, and unbridled creativity, Boomerang FT's are our guiding light to help brands connect better with them.