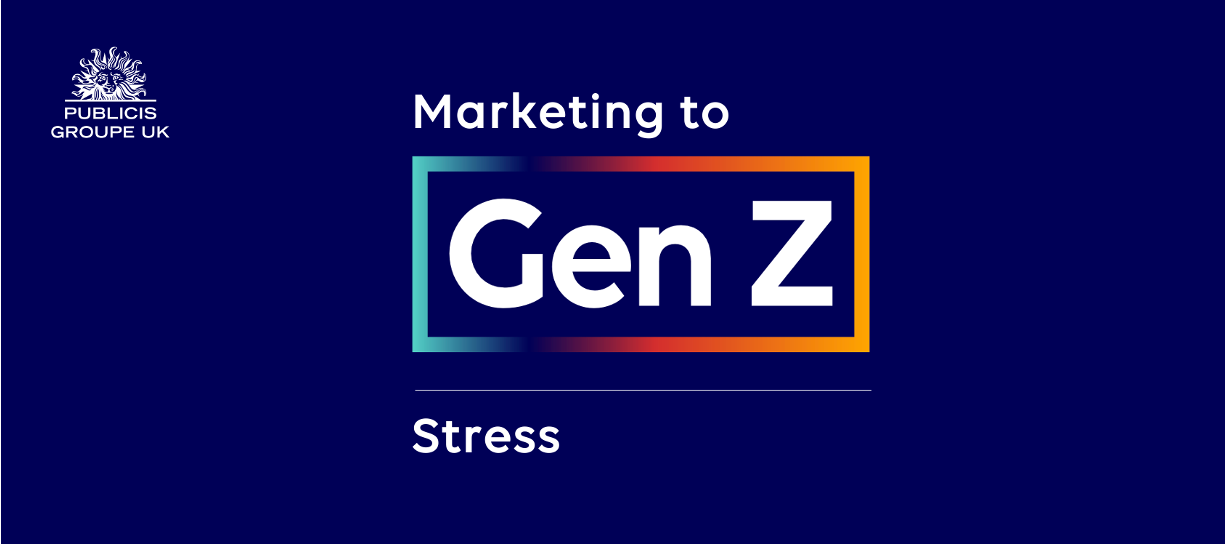 Want to make meaningful connections with Gen Z? Then you need to get comfortable with contradiction. 
Born between 1996 and 2012, and making up roughly 15% of the UK population, Gen Z are beginning to age into the work force and earn their own income – so it's no wonder every brand is trying to understand them right now. 
But how do you pin-down a generation still figuring themselves out?  
Delving into the data shows us the overarching characteristics of Gen Z are authenticity, creativity, stress, and cynicism. Beyond that, a deeper, more human look at their lives suggests they are a generation defined by paradox and contradiction, something brands will need to get on board with if they want to connect with them in a meaningful way.   
What the data shows us 
Having sifted through the mountains of data on Gen Z, there are 4 clear themes that emerge, and best define their behaviours: authenticity, creativity, stress and cynicism.  
Today we talk about: Stress 
There's no two ways around it – Gen Z are stressed. Arguably more so than any generation before them. They're stressed about a few things, primarily; being young, being online, being poor and being better.  
It's no great myth that

being young

can be tough, and the pandemic has exacerbated Gen Zs mental health issues – with the number of young people with mental illnesses rising from 1 in 9, to 1 in 6. 

 

Not only that, but they are the first generation to experience adolescence entirely

online

, 45% agree there is too much pressure to be perfect on social media, and nearly a quarter say it gives them anxiety

 

The cost-of-living crisis is now also the number one concern for Gen Z, with 71% saying they are moderately or very stressed about

finances

 

On top of all this, they are growing up in some of the most politically turbulent times in recent memory – constantly kept up to date with it all through their phones. And whilst 75% of Gen Z believe their generation will

change the world

, 83% feel an overwhelming pressure at the prospect of this burden

 
All of this has meant 46% of Gen Z feel stressed all or most of the time. But all this anxiety needs a release, and Gen Z have turned to wellbeing and nostalgia as an escape.  
80% of Gen Z have a sense of spirituality and believe in cosmic power, something we can see reflected in rising trends for mindfulness, meditation, crystals, and astrology. Similarly, you just have to look at the meteoric rise of Y2K fashion and 80s TV re-makes to see that nostalgia has also provided relief for Gen Z. Both wellbeing and nostalgia provide the perfect way to be transported somewhere else entirely, relieving them temporarily from their stress and worry.  
Who's doing this well?
Zitsticka – US based skincare brand Zitsticka has made flipped the embarrassment and shame of teenage spots and acne on its head with their colourful and decorative spot stickers, designed to be visible and worn with pride. They take something which can often be a source of stress and anxiety – and make it something joyful, something to be celebrated. Their online presence is also light and happy, posting jokes and memes that brighten up Gen Z's world, rather than adding to their stresses.  
The take-away for brands 
Time online is inevitable, but be a source of joy and inspiration for Gen Z – don't add to the pressure to be perfect

 

The cost-of-living crisis is their number one concern right now, address it head-on, and where you can, help them navigate it

 

You can't make the world a better place – instead, tap into nostalgia & wellbeing trends to provide a sense of escapism for an overwhelmed generation

 
Article written by Rose Alexander, Media Director 
Sources: Prospect, Impact, Relative Insight, National Youth Trends, JWT Intelligence x Snap Inc, Princes Trust,GWI, Deloitte, Lifeworks, StressMatters, Clear Pay, McKinsey