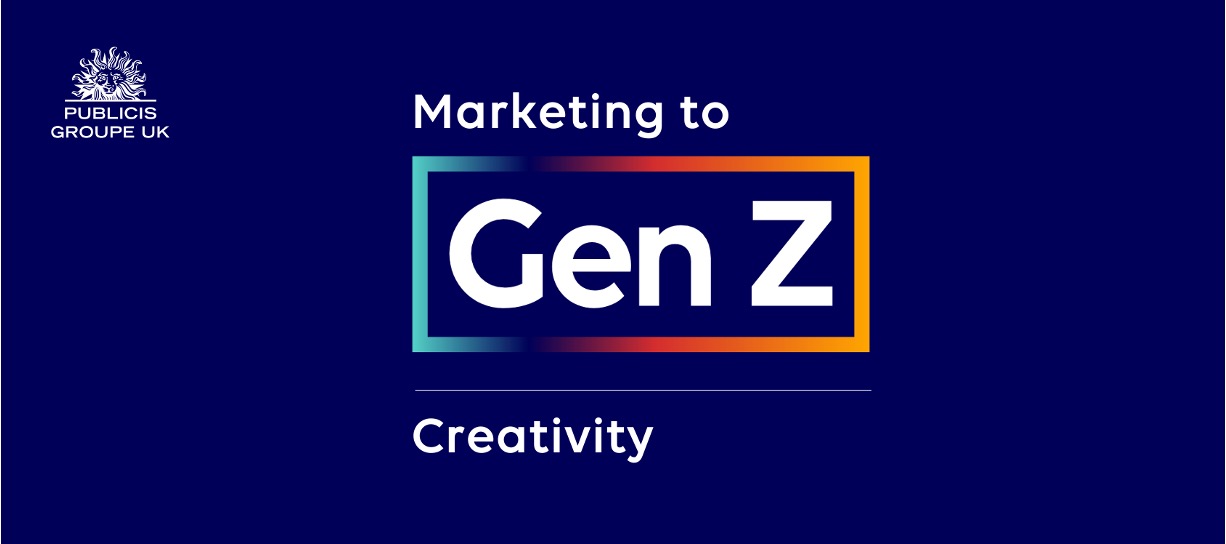 Want to make meaningful connections with Gen Z? Then you need to get comfortable with contradiction. 
Born between 1996 and 2012, and making up roughly 15% of the UK population, Gen Z are beginning to age into the work force and earn their own income – so it's no wonder every brand is trying to understand them right now. 
But how do you pin-down a generation still figuring themselves out?  
Delving into the data shows us the overarching characteristics of Gen Z are authenticity, creativity, stress, and cynicism. Beyond that, a deeper, more human look at their lives suggests they are a generation defined by paradox and contradiction, something brands will need to get on board with if they want to connect with them in a meaningful way.   
What the data shows us 
Having sifted through the mountains of data on Gen Z, there are 4 clear themes that emerge, and best define their behaviours: authenticity, creativity, stress and cynicism.  
Today we take a look at Gen Z and Creativity  
There's no doubt creativity is a key part of the Gen Z identity, and whereas with previous generations creativity was taught in art class, it is significantly more inherent for Gen Z.  
In fact, a staggering 9 in 10 would describe themselves as creative, and over half believe their generation is more creative than any other. Their creative ability is something they take very seriously. So much so in fact, they prioritise finding time to explore creative pursuits – 77% spend their free time offline doing things like drawing, creating memes, and journaling.  
They're proud of their creative efforts and aren't just doing it for fun either, they're willing to put this creativity to use for brands. 83% agree brands should allow fans to use their IP to create content online, and nearly half would create digital content for brands, given the opportunity. Their creative prowess in digital spaces in particular, is something that sets them apart from generations before them. They inherently understand the digital world and creative expression online is therefore second nature.  
Thanks to apps like TikTok, they have no shortage of inspiration and outlet for their creativity either. The video platform serves up a constant stream of content across every genre and category imaginable, which not only entertains, but inspires, this generation of creators.  
Microtrends with a may-fly lifespan are cycled through with nauseating speed on TikTok. It exists as a global community of Gen Zers who ride the latest viral trend wave all at once, connecting through the shared experience of discovering the latest big 'thing', before swiftly moving on to whatever's next.  
The never-ending process of discovery and exploration means at times, it can feel like everything is trending all at once. For example, various elements of the 70s, 80s, 90s and 00s are currently trending on TikTok– rather than choosing one decade to take inspiration from, Gen Z want everything all at once. Their creative expression knows no bounds.  
Who's doing this well? 
Savage x Fenty à Mirroring the constant stream of micro-trends, Savage Fenty enlists a whole crew of micro influencers to create up-to-the-minute content on a rolling basis, meaning they are able to capture Gen Zs attention and be a part of the current cultural conversation, no matter how quickly it moves.  
The take-away for brands 
Brands need to harness their creativity and get them involved in content creation. Remember to stay agile – their lives move at high speed, make sure you're not getting left behind.

 

Don't just speak to them, speak with them. Get Gen Z on board to make content for you and amplify their creativity

 

Invest time and money to get TikTok right – they spend their lives on this platform and it will be the key to harnessing their creativity

 

Trends are moving at 100 miles an hour, enlist a dedicated group of creators who can help you stay on top of the latest trends, and predict future ones

 
Article written by Rose Alexander, Media Director 
Sources: Prospect, Impact, Relative Insight, National Youth Trends, JWT Intelligence x Snap Inc, Princes Trust,GWI, Deloitte, Lifeworks, StressMatters, Clear Pay, McKinsey