McDonald's enlist Maya Jama to launch new McCrispy chicken burger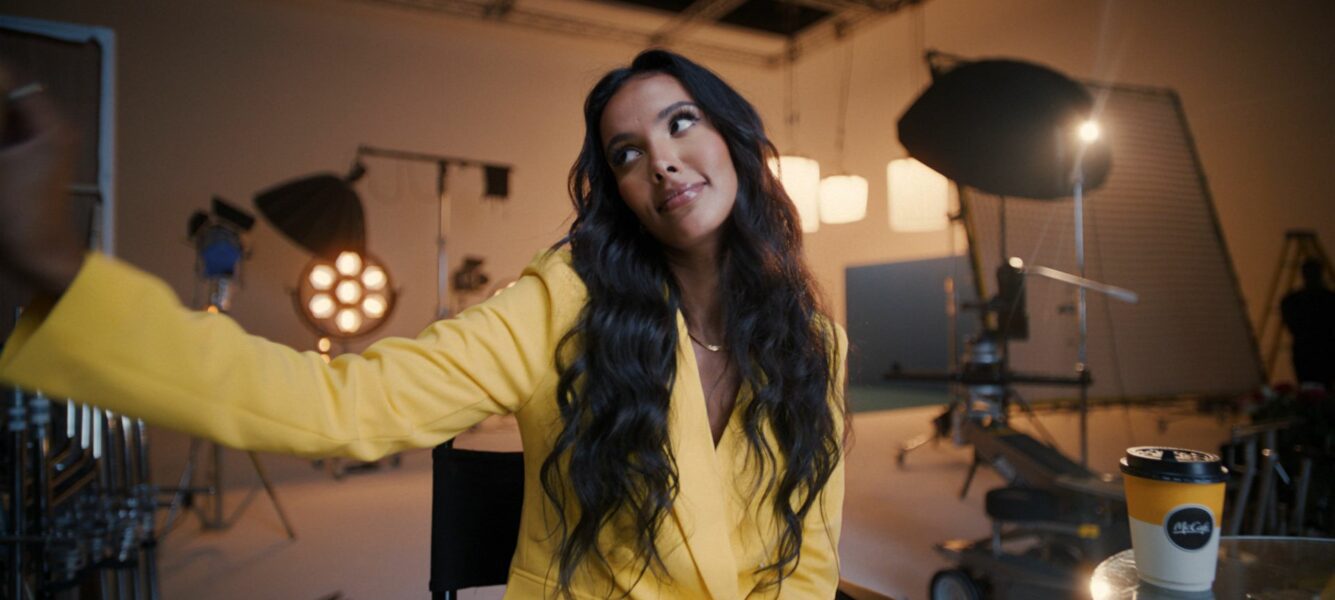 McDonald's is teaming up with some of the nation's most famous chicken lovers in its latest campaign, led by Leo Burnett London, to launch the all-new McCrispy, McDonald's first new permanent chicken burger in 15 years.
At the heart of the campaign is a film featuring TV presenter Maya Jama, who gatecrashes intimate chicken moments, commenting on the ways different people express their love for the new McCrispy.
The ad starts with a 'behind the scenes' shot of Jama on-set, about to bite into a McCrispy, as she says to the camera: 'You know I love a good chicken burger'. The film goes on to showcase several moments of chicken lovers enjoying their McCrispy, showing their pure joy (and sometimes shock) of just how good the McCrispy is, with Jama providing commentary throughout.
One scene focuses on a man driving his grandson to university for the first time. As the grandson tucks into a McCrispy, Jama appears in the backseat agreeing about the deliciousness of the burger. Another scene shows two friends in disbelief that the McCrispy is from McDonald's, exclaiming 'That's Maccies?!'.
The film features famous faces including comedian Keith Lemon, who is seen watching himself on TV whilst enjoying a McDelivery, plus actor and rapper Michael Dapaah and YouTube gamer Elz The Witch, who are shown eating a McCrispy while gaming.
Kicking the campaign off, the Red Consultancy has worked on events, partnerships and sampling to ensure McCrispy is present in cultural and contextual moments throughout the launch window. From the McCrispy Gaming House last week, hosting 130 influencers, celebrities and footballers to sample the burger and celebrate the launch with a party, to feeding TV, radio and social media stars at parties and events throughout the autumn, culminating in a partnership with the MOBO Awards in November. Ahead of launch, the McCrispy campaign has reached more than 300 media articles and over 27m social media users and Twitch streamers.
Our audience for McCrispy has a lot of natural overlap with Gamers and Gaming interests, so we've honed in on this within the media buying also. We will be appearing where our target audience are spending their time with relevant and bespoke gaming content that adds value for and engages Gamers. We'll be utilising the scale and authenticity of Twitch running pre-roll across relevant streaming content and we'll also be activating a bespoke Xbox landing experience on the homepage, appearing in a highly relevant environment and further building McDonald's association with gaming.
Talent featured in the film will also be appearing in 'behind the scenes' videos for McDonald's social channels, created by Red.
All of this is supported by print ads running in The Metro, The Sun and The Daily Star amongst others, as well as a radio ad featuring Maya Jama, plus impactful out of home content on large format sites.
OMD has handled all media planning and buying, PR by Red, CRM by Armadillo and Linney all point of purchase activity.
McCrispy is our most exciting chicken launch in years, with chicken-loving celebrities giving our new crispier, crunchier chicken burger their seal of approval. We can't wait for McDonald's fans to try this game-changing addition to our menu and of course, to see the ad!

Steve Howells

Marketing Director at McDonald's UK & Ireland
This campaign is a shining example of the populist creativity that Leo Burnett champions. With references that appeal to a wide audience, the McCrispy campaign ties in various aspects of UK culture: from enjoying a Maccies at your desk, to tucking in during the drive to uni… the ad aims to resonate with all UK chicken lovers.

Mark Elwood

Executive Creative Director at Leo Burnett UK