Lufthansa: Setting The Pace At The Airport
The Challenge
The majority of Lufthansa's customers are business and frequent travellers who aim to reduce time spent in airports and board quickly and efficiently. Lufthansa needed a solution that could integrate with its existing mobile app and streamline the airport experience. Many airlines offer self-service bag drop at airports, but Lufthansa knew it needed to go a step further and let travellers get their bag tags on their mobile devices.
The Solution
Publicis Sapient worked closely with BAGTAG to develop and integrate its new mobile software into Lufthansa's app in March 2021, allowing luggage tags to be issued via the app or directly through BAGTAG. Travellers provide their email address to connect their BAGTAG to their Lufthansa app in order to check-in their bags. At the airport, travellers don't need to scan their BAGTAG or show a boarding pass, they simply drop their luggage at an automated luggage machine which scans the tag. Ultimately, travellers experience a faster and smoother journey through the airport. As more travellers find convenience in managing their travel via mobile, Lufthansa is able to leverage the technology to automate these processes and reduce costs.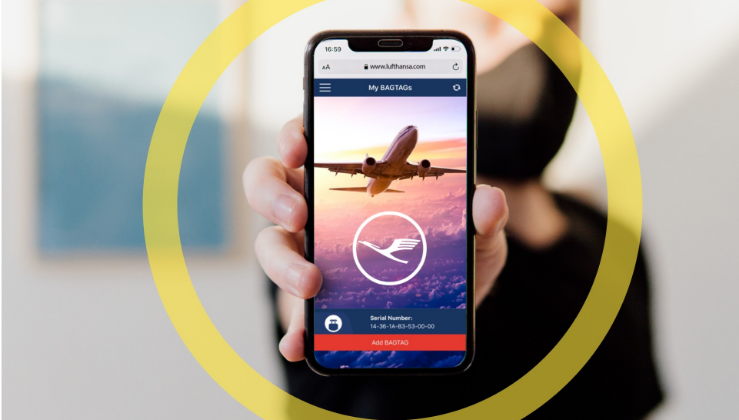 Impact
The close trilateral collaboration between PS, BAGTAG and Lufthansa made this a success story. Lufthansa Group passengers now have this pace-setting technology readily available for their next trip.
Christian Dietsch, Product Manager Digital Baggage Service Lufthansa
Lufthansa's passenger experience took a big leap forward as travellers no longer have to waste time with processes like waiting in line to check bags that don't add value (and often detract from the experience). Average bag drop time at the airport is now 20 seconds with BAGTAG's mobile software integration vs the uncertainty of wait times that can never be predicted until you get to the terminal and see the line. The software also provides travellers with an additional contactless option.
Publicis Sapient's strategic advantage is knowing when to work with established players or startups to drive new innovations. We identified BAGTAG—a seven-year-old Dutch startup—as the best option to bring a seamless electronic bag drop experience to Lufthansa that gives travellers another reason to choose the airline for their next journey.
This service is yet another step towards our goal: to offer our passengers the best possible digital travel experience along every step of their journey.
Stefan Kapactsis, Director Digital Services Lufthansa