The Challenge
Change can be scary for employees. And when AXA Health was transforming from a traditional, health insurer into a modern, wellbeing partner – and combining three companies into one – it was a huge change.
We needed to unite employees to embrace the transformation. But not a one-off campaign. It had to be the start of something big: a complete behavioural shift for 3,500 employees.
The Solution
Forget how you'd typically communicate a merger to 3,500 employees. We took a road trip with Gabby Logan, went forest bathing with Jack Whitehall and created an army of AXA 'Switchers' to help transform the business.
We started by listening. To what people believed in, loathed, and dreamt of. We heard that they were tired of change. Any change programme had to be incremental and positive. So, we introduced: Switch It. Built on the insight that thousands of tiny changes make a massive collective difference.
The programme started ahead of the official launch to bring AXA Health's people on the journey. They had the opportunity to celebrate their legacy brands and get excited for the new. They were armed with tips, inspiration, and incentives to find tiny ways to make everyday changes. Leaders were upskilled. Successful "switches" were highlighted, and ideas were shared. The external brand launch was celebrated with comedian Jack Whitehall setting switch challenges for all AXA Health employees.
Switch It became more than a slogan. It was more than a campaign. It's now a way of life at AXA Health, and part of the language and culture.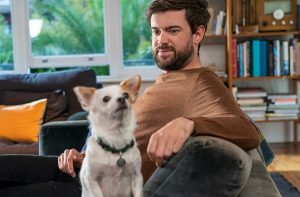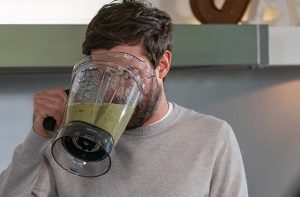 Impact
Through a powerful, yet simple idea that every person counts and can make a difference; Switch It inspired employees to believe they could make positive changes no matter how big or small. And a whole lot of switches can transform an entire culture. From teams that waited for permission, to individuals who could all drive change.
73% of employees believed they could play an active role in the company change
50% of people made switches in the way they worked
2,269 people attended the launch. 188% uplift on the previous record
1,5621 visits to the Switch It hub in the first month
The campaign also received industry accolades including:
PR Moment 2021 Employee Engagement Campaign of the Year Award
Sabre Awards 2021 for best engagement campaign in the healthcare sector
PR Week 2021, highly commended for best internal engagement campaign