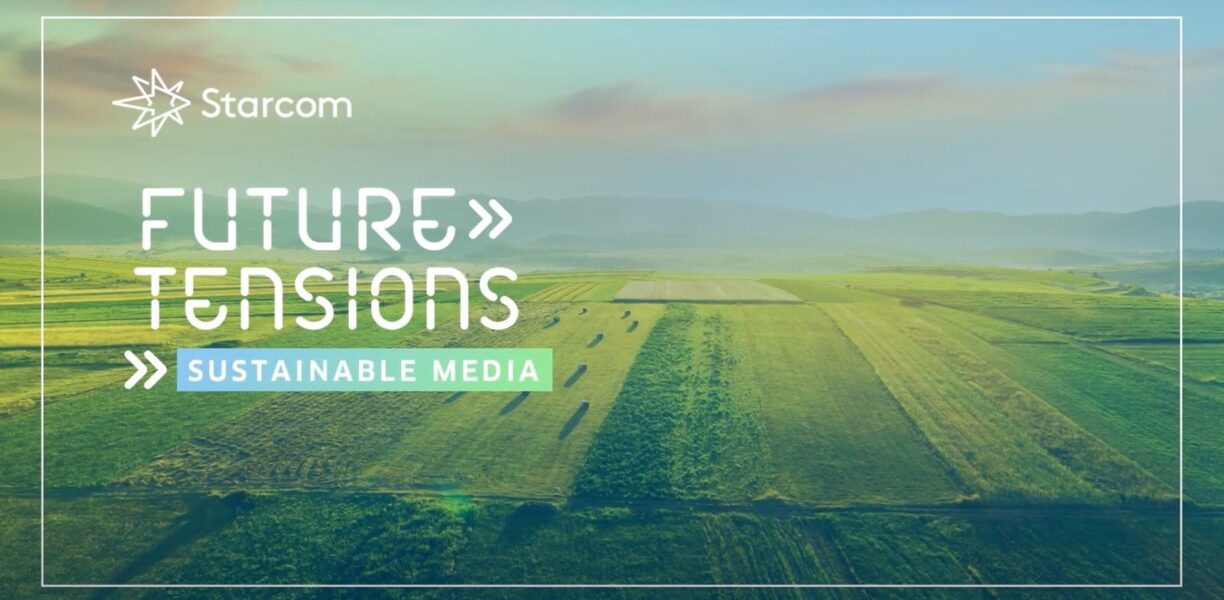 Starcom, part of Publicis Media, today announces the launch of its new microsite – Future Tensions in Sustainable Advertising, which can be accessed here.
The report aims to address the marketing tension in the room; that advertising, growth and product sales are at odds with sustainability, leaving marketers with lots of questions around their advertising and how to make their media plans more sustainable.
Starcom outlines three challenges that sustainable advertising faces today, which are:
Advertising that focuses on sustainability measures faces increased scrutiny from consumers, regulators and activists (e.g. brands want to avoid greenwashing)
Advertising itself has a significant carbon cost which can diminish the power of sustainability messaging (we need to be planning with our carbon calculators)
The planet requires us to shift our mentality around consumption towards sustainable growth
The microsite also identifies three ways we can practically overcome those challenges through media planning and buying, which are:
Ethics vs. measurement: Sustainable initiatives require ambitious, ethical goals, as well as detailed measurement. Precision is everything. Hyper specific placement and attention to carbon detail, will ensure emotive messaging lands with a punch.
Local vs. Global: When advertisers think about the granular wins as well as the big picture, we can significantly reduce and offset our emissions. So innovate now, speed up change around the world, don't wait for your competition to move first when it comes to sustainability.
Past vs. Future: Dare to challenge what 'success' looks like. Measure, challenge and embrace pioneers who will ensure that every campaign you produce makes a difference. By re-evaluating the rules of business, marketers can innovate to achieve sustainable growth for the next century and beyond.
80% of marketers care and are concerned about the environment and the role we play in it. So, there's no doubt that sustainability is high on the agenda both for media agencies and our clients. However, there are various challenges that come with tackling the sustainability issues that we face as an industry. This report hopes to help brands understand these challenges and outline how we can start to tackle them in a manageable way and to have immediate effect. As we all know, if we don't start now, it will be too late and advertising also needs to play its part in forging a more sustainable future.

Nadine Young

Chief Executive at Starcom
This microsite is following Starcom's Future Tensions in the Metaverse that launched in January this year and can be accessed here.