Saatchi & Saatchi promote next-generation leaders as Agency continues to grow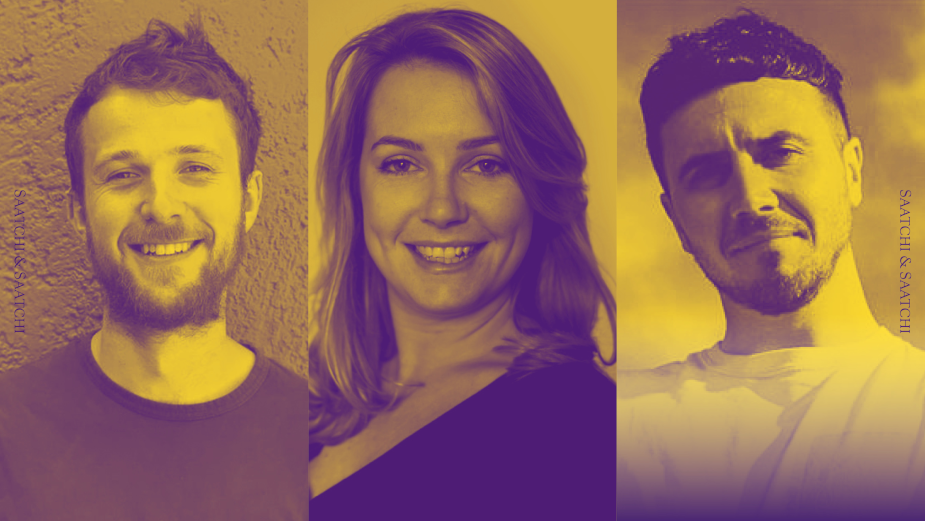 Saatchi & Saatchi are pleased to announce a number of significant next-generation promotions across the creative & management teams as of July.
Under the new leadership of Chief Creative Officer, Franki Goodwin, the agency is making a move to elevate the company's creative craft, with Nathan Crawford promoted from Creative to Executive Design Director bolstering the senior creative team line-up.
As Saatchi and Saatchi continue to develop their own in-house products and initiatives, like the recent launch of their Martech tool Trinity, and ongoing commitment to fostering new talent into the industry with their Ignite programme, they have created a new role called Head of Programmes.  Alice Flanagan has been promoted to the Head of Programmes from Business Leader. In her new role, Flanagan will help design, create, and evolve the agency's initiatives and programmes to ensure the agency is able to accelerate the mission to be the most influential creative company in modern Britain.
As the Agency continues to grow, including 7 new business wins already this year, it has created a new role of Head of Growth with Fergus Waddell at the helm who has been elevated from a business leader role.
As we continue to restructure what a creative company can be, it's incredibly important to give the homegrown Saatchi talent a chance to help rearticulate what we can be on our mission to be the most influential creative company in Modern Britain. We can't wait to see what they can do.

Chris Kay

CEO at Saatchi & Saatchi