Renault and Publicis•Poke reinvent famous ad 'Papa, Nicole' with a modern twist for Father's Day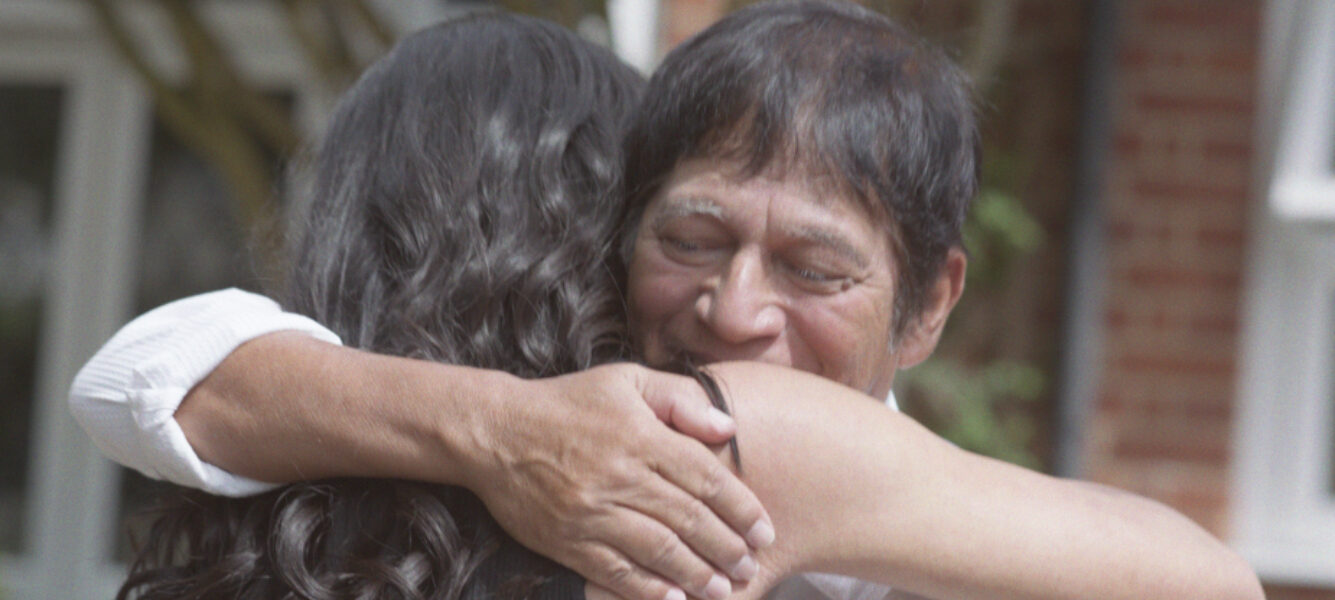 On Father's Day, Renault will resurrect their most-loved campaign, Papa, Nicole, to launch the all-new Megane E-Tech 100% Electric.
Over 30 years after the iconic campaign first aired, Renault are reinventing the Papa, Nicole story with real life stories exploring the issues faced by modern day fathers and daughters. In a unique twist, this new campaign features three real-life Nicoles named after Renault's famous protagonist.
The original Papa, Nicole campaign was a 90s phenomenon, selling 300,000 Clios in its seven-year run.  The mere mention of the words Papa, Nicole to anyone above the age of 35 in the UK conjures up a more than fond association with car brand Renault. 'That' music plays in your mind, the warm feeling of Provence in the 90s, and it's an association many people across the UK still have thirty years later.
But for some the romantic connection went further. The charming Provencal duo struck a chord with British 'papas' and mamas – so much so that by 1996, Nicole rose from outside the top 100 to be the 36th most popular name for newborn girls. It stayed in the top 40 for the rest of the decade, with over 7,000 Nicoles born between 1996-2000 (ONS). Yes it sold cars, but Papa and Nicole campaign achieved much more than that, it carved its way into the very consciousness of the nation and it's stayed there ever since.
30 years on, both Britain and Renault have changed indescribably. From the digital and social media revolution through to Renault's own 'Renaulution', the world these Nicoles grew up in is a very different one to the Provencal idyll of the 90s. So Renault put the call out to those 7,000 Nicoles, and their Papas, to find out where their roads have led them.
The result is Papa, Nicole: The Story Lives On, a moving portrait of modern fatherhood and female independence, told through the eyes of three real-life Nicoles: a singer, a fashion and disability awareness content creator and a photographer. From overcoming illness to chasing a number one album, their ambition, passion and lust for life is proof Nicole's irrepressible independent spirit lives on. While their papas have had to roll with the punches just as much as the original ever did…
Directed by Toby Dye through RSA Films, these unscripted, documentary-style videos celebrate each Nicole and her Papa –  exploring their journeys to independence and empowerment, and the changing role of 'Papas' in that journey. In line with that spirit of change, the all-new Megane E-Tech 100% Electric replaces the classic Clio as an icon of the future.
Other notable work from Dye includes Heineken 'World's Apart' by Publicis•Poke, which was awarded two Cannes Lions and won seven other awards at LIA Awards, Brand Film Festival, Shots Awards and Creative Circle in 2017.
The campaign aims to speak to two audiences at totally different life-stages in one breath: the 40-60-year-olds who lived through and fondly remember the 90s Papa Nicole campaign and 20-39-year-olds (modern-day Nicoles), by celebrating their differences and similarities with these compelling real life stories.
The campaign will run on social, display, print and out-of-home platforms until the end of July.
Bringing the nostalgic Papa Nicole ad into a modern dimension hits the nail on the head. We're adding a modern chapter into the much-loved story as we get to know real-life Papas and Nicoles. From exploring the ever-adapting dynamic between fathers and daughters, to the fact that the campaign will run on social instead of TV: every aspect of this campaign is relevant right now in 2022.

Louise O'Sullivan

Marketing Director (UK and Ireland) at Renault
In the last 30 years, there's probably not been a Renault creative brief where someone hasn't mentioned Papa & Nicole. Why don't we bring them back? Always a good question, but never really relevant. With a new generation of electric vehicles in Renault's pipeline, it got us thinking about a new generation of Nicole and Papa's, and when the creative team came back with the fact that thousands of real-life baby girls in the 90s had been named Nicole during the height of the campaign. The idea felt fresh and fascinating. What were they up to? What are their stories? This spot is a celebration of changing times, the journey of relationships, but most importantly about how daughters and their dads are navigating life 30 years on. And what better day to celebrate that, than Father's Day.

Dave Monk

Executive Creative Director of Publicis•Poke