Publicis Groupe UK expands data academy to 100 employees following programme success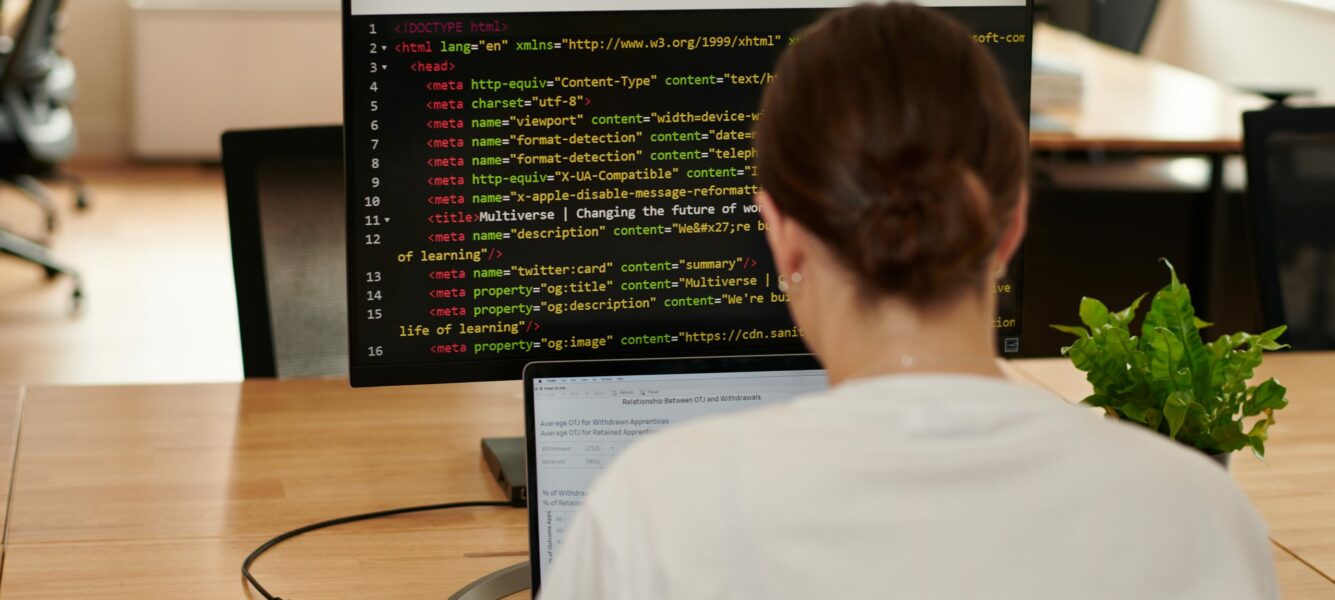 Publicis Groupe UK will expand its Data Academy with new 'apprentices', giving more employees the chance to train and work in data skills.
The programme, delivered in partnership with Multiverse, is designed to help drive a data-centric approach at Publicis Groupe UK offering high quality training to employees from across its 25 agencies.
The Academy was piloted in the Spring. Employees from a range of disciplines and roles, including those working in non-data roles, are enrolled on the programme and can achieve a degree-level qualification.
Research by the UK Government found that a shortage of data skills is estimated to cost UK businesses £2bn a year despite the fact that almost a quarter of employees use data skills in their work.
Data Academy 'apprentices' are enrolled on one of three courses:
The 13-month Data Literacy programme covers the core technical skills required to transform data into insights, as well as softer skills like building narratives and presenting findings.
The 15-month Data Fellowship will give apprentices the skills to clean, analyse and model data, and tell data stories to non-specialists.
The Advanced Data Fellowship – a degree-level programme – will empower apprentices to develop their skills in data analysis and data science.
All apprentices enrolled on the programmes will build core capabilities in the skills required to help accelerate digital transformation at Publicis Groupe UK.
In surveys conducted by Multiverse, Publicis Groupe UK apprentices reported saving 2.5 hours every week thanks to their new skills, and all the apprentices felt confident sharing their knowledge with colleagues.
Six months on from enrolling, 56 per cent of Publicis Groupe UK apprentices report having taken on additional responsibilities within their roles, demonstrating the career progression offered by the Data Academy.
The Data Academy is a smart way for us to help people from across our business build their own data and digital skills to accelerate their careers with us, while upskilling our people to help deliver for our clients. Following a successful initial roll out, through the partnership with Multiverse we're now able to expand the programme for 100 more employees.

Training is delivered by Multiverse, a start-up tech company building an outstanding alternative to university and corporate training through apprenticeships. The company announced the closing of a $220 million Series D funding round last month, making it the UK's first edtech unicorn.


Ben Silcox

Chief Product Officer at Publicis Groupe UK
Data skills are essential to media and advertising agencies around the world, and apprenticeships are the best way to develop that talent. Through this initiative, Publicis Groupe UK is not only investing in its workforce but also developing leaders of the future.

Apprenticeship skills are taught, tested and learned through immediate application in the workplace – that makes them a highly effective way to equip people with the skills they need to be successful.


Jeremy Duggan

President of Multiverse
Multiverse apprentices benefit from one-to-one coaching with industry experts and are supported by a thriving community with events, socials, mentoring and leadership programmes to accelerate their career progression.