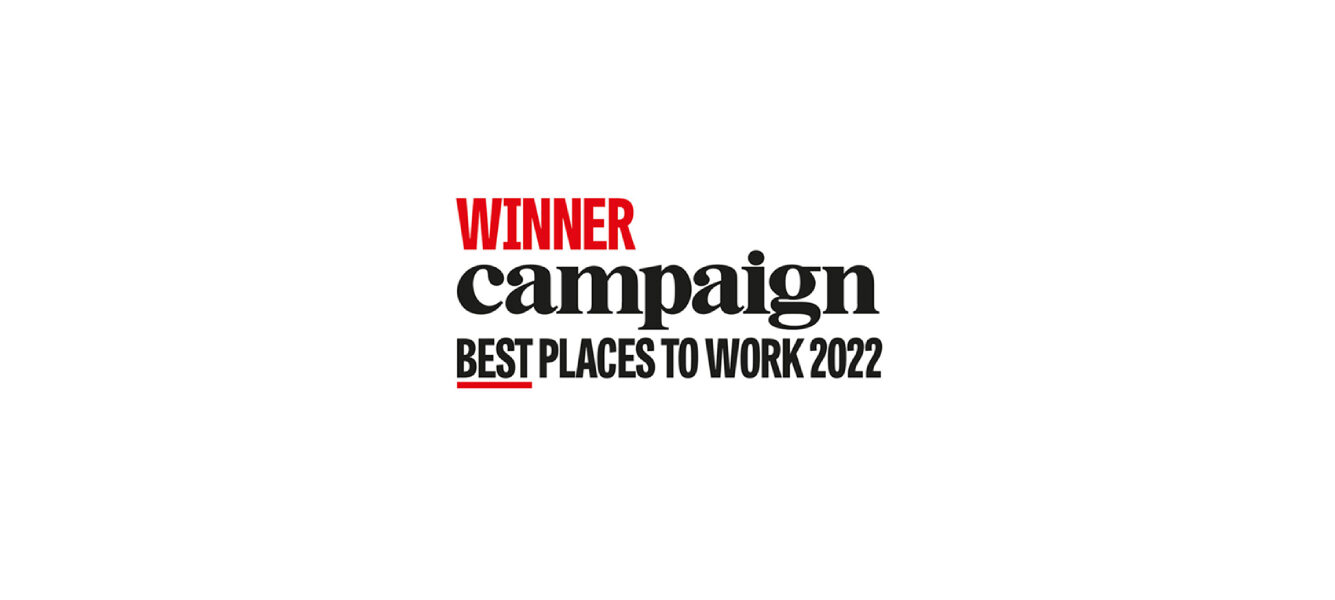 We're thrilled to share that we have been named as a Best Place to Work for the second year running by Campaign. It's an honour to be mentioned in such a prestigious list!
For the second year on the bounce, we've been ranked in the top 5 in the medium companies list. Not only have we placed 4th for the medium companies we've finished in the top quartile of best employers overall.
Campaign's Best Places to Work is an awards programme run by an independent research company, to identify and recognise the best employers in media, marketing, and advertising.
To be eligible for Campaign's Best Places to Work, every company completed a two-part assessment.
Part one of the assessment (20% of each organisation's score) consisted of the WRG Employer Assessment, used to collect information about each employer's benefits, policies, practices, and other general information.
Part two of the assessment (80% of each organisation's score) included the confidential Employee Feedback Survey, which was used to evaluate the employees' workplace experience and culture.
By combining the results of both surveys. WRG can analyse the strengths and challenges of each organization. The combined scores are then used to calculate the final ranking. It is such a pleasure to have performed so well, especially after the events of both 2020 and 2021.
We're delighted to announce that Campaign Magazine has once again selected us as a Best Place to Work! After another year in the shadow of Covid and having joined Publicis but not really being able to physically get together for most of it, we're so proud to have retained a great culture through lots of hard work and constant creative thinking.

Kavita Shergill

Head of Talent & Culture at Octopus Group