Tourism Ireland launch star-studded campaign and new brand proposition on St Patrick's Day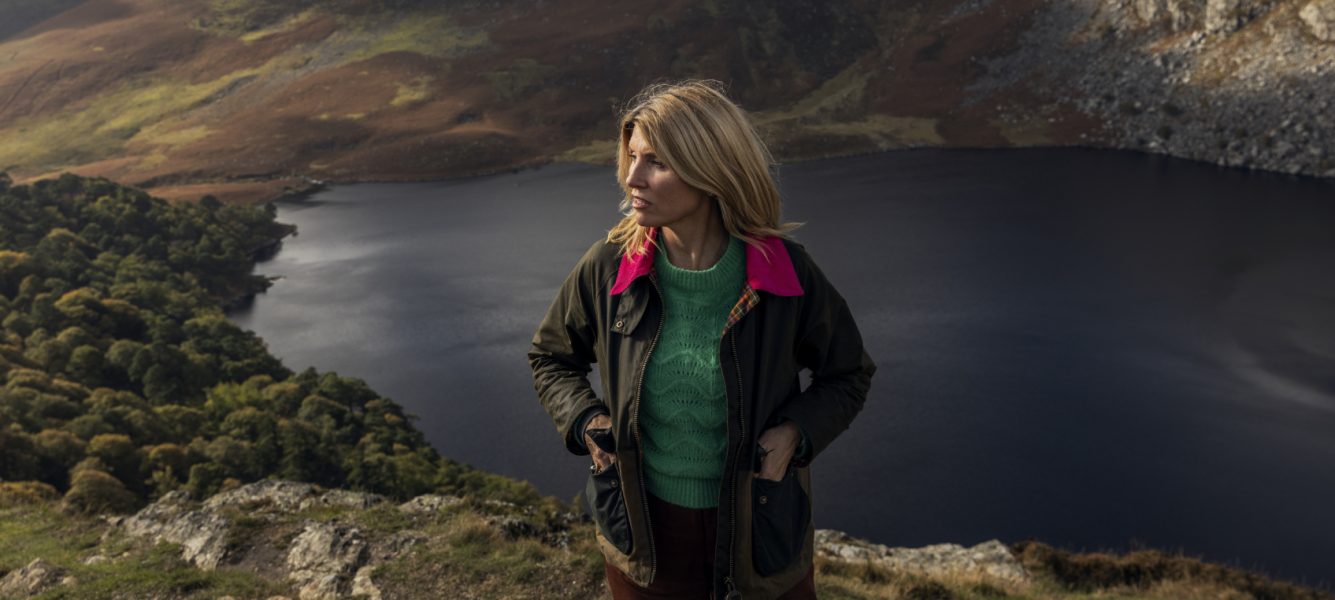 Tourism Ireland's latest global campaign features Sharon Horgan, Saoirse-Monica Jackson and Jamie-Lee O'Donnell who each share what they love about Ireland.
Created by Publicis•Poke with Merman's Sharon Horgan, Tourism Ireland's latest campaign explores the insight that the main reason tourists come to Ireland is the unrivalled warmth of the people and culture.
Two long-form films hero the campaign, one focusing on Sharon Horgan, the other spotlighting Saoirse-Monica Jackson and Jamie-Lee O'Donnell. In both films, the Irish actors, known for award-winning TV shows such as Bad Sisters, Catastrophe and Derry Girls, walk us through their favourite locations: from historical locations, landscapes to unique cultural experiences.
The idea and strategy behind Tourism Ireland's new campaign, created by Publicis•Poke, was developed from two key truths: reviews and recommendations are an increasingly significant driver of destination choice, and the fact that you can never really understand the emotional pull of Ireland and its great characters until you've experienced it first-hand. The "What Fills My Heart?" concept brings together these two facts by inviting some of Ireland's greatest advocates to share what it is that fills their individual hearts when they visit – putting a focus on the people of Ireland, the personality of the island, and its rich culture of music, poetry and comedy.
The campaign will run for three years, with new narratives to be added in succession. The campaign features an all-Irish cast, crew and director – ensuring that those who created the campaign authentically understand what it is about Ireland that fills people's hearts.
Sharon Horgan, who features in one of the spots, acted as the creative consultant of the campaign films, through her production company Merman. Horgan is a BAFTA award-winning actor, writer, producer and director who is arguably best known for her multi award-winning sitcom Catastrophe, alongside other acclaimed comedy drama such as Motherland, Pulling, and most recently, Bad Sisters.
Both films were directed by Jim O'Hanlon, whose work has been BAFTA, Golden Globe and Emmy nominated. O'Hanlon is known for directing TV shows including Catastrophe, Trying, Marcella, Inside No. 9 and most recently, a feature film for Amazon Original titled Your Christmas or Mine, starring Asa Butterfield.
In the first film, featuring Sharon Horgan, opens with Horgan walking through the Wicklow Mountains, telling us: "To me, Irish people are the funniest people in the world. They just are." The spot goes on to document the humorous, personable characters Horgan meets in day-to-day life, showcasing the humour and friendliness of Irish people alongside iconic sights, from Dalkey Castle, Kilruddery House to Dublin Bay's Forty Foot. We see Horgan interacting with warm, eccentric locals (and quiet, reserved tourists). As the spot draws to a close, Horgan's voiceover summarises: "In Ireland, one of the greatest compliments you can give someone is to describe them as a character. As every writer knows… it's the characters you remember, long after you've forgotten the stories."
In the second instalment for the campaign, we see Derry Girl stars Saoirse-Monica Jackson and Jamie-Lee O'Donnell in a pub, drinking Guinness and planning their day of revisiting their favourite places in Northern Ireland. They list their favourite things to do: from taking in the "gorgeous views" of Portstewart Strand Beach, to going for a walk on The Peace Bridge. After much comical back and forth, countless activities are included, showcasing each sight in an amusing repetition. Eventually they settle on a plan: ticking off a lobster for lunch, a trip to the Giant's Causeway, street art, historical locations (described as "old stuff" and "even older stuff"), finishing with a "nice bag of chips" on The Derry Walls. The spot concludes with the line: "Do you know what, there's only one word for a trip like that. Absolutely cracker."
The two long-form films will live on YouTube and Ireland.com, while shorter versions of each film will run on TV, in cinemas and on social media. The global campaign launches in the UK on the 17th March, and in the coming weeks it will launch in 11 markets, including the US, Australia, France, Italy and Spain.
Accompanying the two films is a series of three bespoke 'social first' executions, from interactive polls to behind-the-scenes footage that will share genuine stories from Saoirse-Monica plus locals across Ireland, sharing the things people love about Ireland: pubs, places, cuisine, beaches and more.
ities across the UK.
What sets Ireland apart? The people. That's what this campaign is all about – personified through the brilliant stories told by Sharon Horgan, Saoirse-Monica and Jamie-Lee. Our aim in moving from key Irish locations to instead showcasing our rich culture will represent the human connection we so often feel after visiting somewhere as characterful as Ireland.

Elmagh Killeen

Head of Brand and Marketing Communications at Tourism Ireland
There's so much more to Ireland than beautiful scenery and who better to tells us about than people who call it their home. The shift in this campaign is talking about the people of Ireland and not just the scenery. Because to me the people of Ireland are a huge part of the personality of the Island. We're giving people a sample of the kind of warmth they are likely to encounter on a trip to Ireland.

Steve Paskin

Creative Director at Publicis•Poke