Digitas becomes first agency to partner with Next Tech Girls to inspire more young women into tech and creativity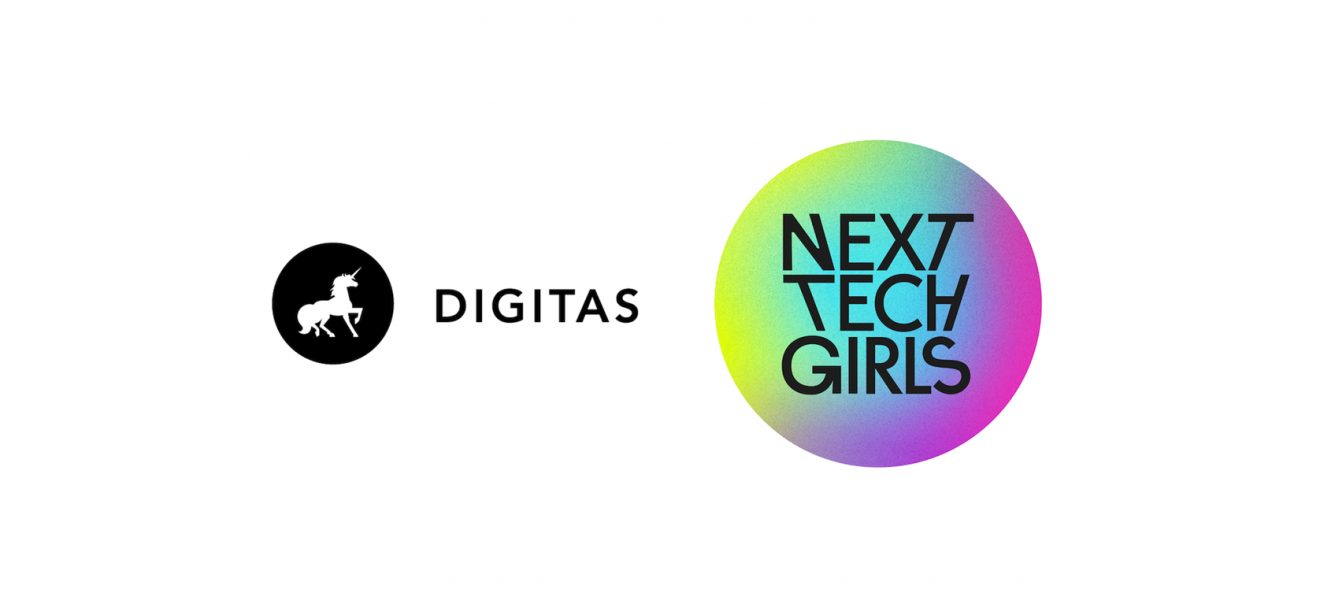 Digitas UK, the digital agency helping brands get future ready has partnered with Next Tech Girls to #SmashTheStereotype and inspire the next generation of diverse tech talent.
Digitas connects the power of creativity, data, strategy, technology, media and experience design to deliver immersive customer experiences and will be offering young students an opportunity to get stuck in behind the scenes to understand what a career in tech could be like.
Next Tech Girls is an award-winning social enterprise, tackling the skills and gender gaps in the tech industry. Next Tech Girls partners with companies and educational institutions to host inspiring tech-focused events and work experience placements for teenage girls, with a focus on those from lower socio-economic or ethnic minority backgrounds.
Digitas ran its first work experience week with five Year 10 students in January 2023, engaging and inspiring participants through practical assignments, workshops and guest speakers. Its second work experience placement is scheduled to take place this summer.
On Friday 10 March, Digitas ran an online event in partnership with Next Tech Girls which reached more than 500 students from diverse ethnic and socioeconomic backgrounds in Years 8 and 9 across the UK.
The online workshop will focus on problem solving, giving participants insight into the various challenges tech teams tackle. As part of the programme, students will work on a live client brief and hear from a panel of women working in tech, including at Digitas.
We need more women in tech and are thrilled to be working with Next Tech Girls, supporting their ambitions to #SmashTheStereotype. Our industry is nothing without talented people, so it is important that we reach future talent to help them understand the career opportunities available. Ultimately, our goal is to end bias and discrimination and get more women working in tech and the creative industries. A unique part of this partnership and a direct benefit to our clients is the invaluable opportunity to engage with the future generation on real client briefs.

Jen Berry

CEO at Digitas UK
Despite decades of progress towards equality in the workplace, women remain underrepresented in the UK tech industry, making up only 26% of workers. We know that the problem starts early, with girls losing interest in tech-related school subjects at a young age. Partnering with organisations like Digitas helps us showcase to young women the possibilities of working in tech, especially to make a positive impact in the world, which our research has shown is important to them.

Emily Hall-Strutt

Director at Next Tech Girls