Digital Cinema Media and Samsung add some extra WOW to 2023's biggest blockbusters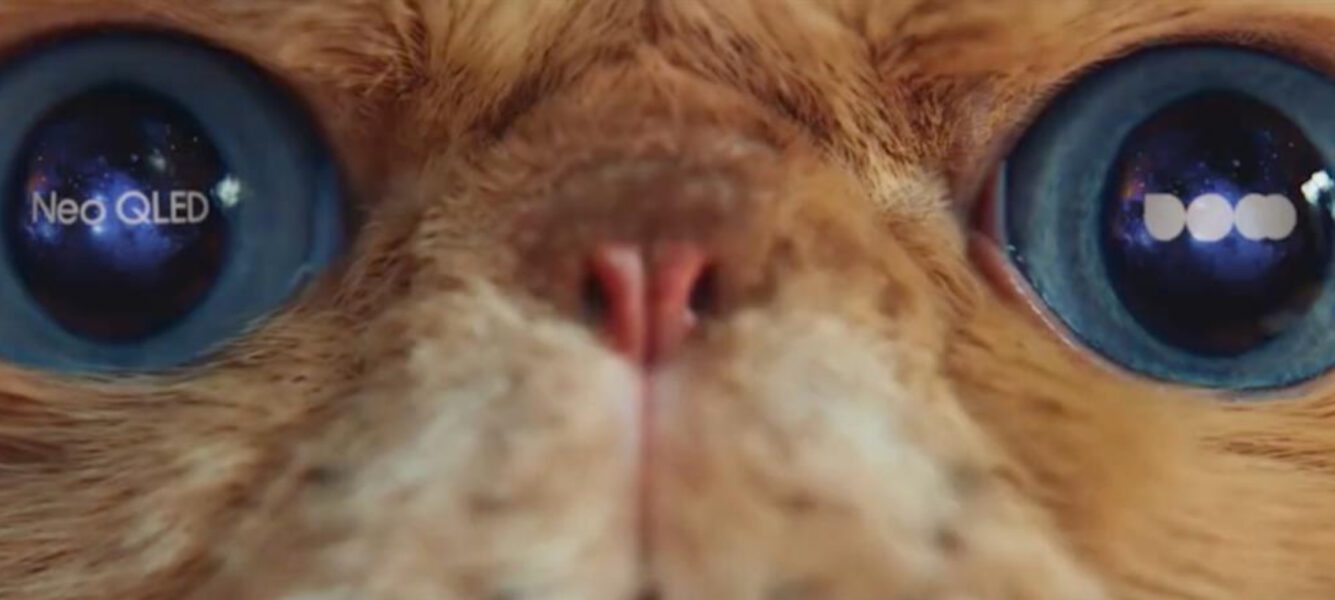 Digital Cinema Media (DCM), the market leader in UK cinema advertising, announces its seven-month nationwide partnership with Samsung, the leading tech manufacturer, which sees the alliance launch a blockbuster opening week ident take over package for this year's biggest films, kicking off with Guardians of the Galaxy Vol.3.
The partnership orchestrated by DCM in collaboration with Starcom, Samsung's media agency, will see Samsung align with cultural cinematic moments throughout the rest of the year by taking over DCM's idents in the opening week of this year's biggest blockbusters across the cinema advertiser's s entire estate. The opening week of a film's release is the first opportunity cinema fans get to see their favourite content on the big screen, delivering the greatest number of admissions while commanding the most attention and generating the most conversation.
The cinema exclusive campaign centres around bespoke co-branded idents, which have been created by DCM's creative team, DCM Studios. The idents open with the tagline 'Samsung presents Big Screen Blockbusters' and a pet owner relaxing on a balcony with his cat, Bebo, while a Samsung TV is being delivered. Once the TV is set-up, Bebo is so impressed by the TV and expresses his fascination by saying "Wow", much to the shock of his owner.
A 30" brand campaign will also run in the reel, which tells a longer story of Bebo's owner who embarks on a quest to impress Bebo by showing the grumpy feline all sorts of amazing things in an attempt to get him to say 'WOW', before the cat utters the magic word in front of their new Neo QLED Samsung TV. The partnership is set to build a real affinity with great movie content reaching Samsung's audience.
The campaign runs from May and will end in October, with 2023 set to premier an incredible film slate. The alliance will also include films such as Fast X, The Little Mermaid, Spider-man: Across The Spider-Verse, Indiana Jones and The Dial of Destiny, Mission: Impossible – Dead Reckoning Part 1, Oppenheimer and Kraven The Hunter.
Samsung is a long-term cinema advertiser and through sponsorship of the Blockbuster Opening Weeks, which is the most highly anticipated period of a film's release, Samsung has capitalised on a great opportunity to reach an invaluable audience in a fun and engaging way.

Davina Barker

Sales Director, Digital Cinema Media
We're really excited to be partnering with DCM. The campaign puts Samsung front of mind for consumers when thinking about their at home viewing experience - with our latest Neo QLED TV through a playful ad. The alliance is a key pillar of our overall strategy to build an explicit association between Samsung and cinematic content, making the connection through relevant cultural moments for our premium TV intenders audience.

Zeena Hill

Marketing Director, Samsung Electronics Co.
This partnership with DCM aligns Samsung with some of this year's biggest and most exciting films. This is a really exciting time for cinema, as it was called out in the latest AA WARC report for having the most increase (37.2%) in Q1 2023 for ad spend and we're thrilled to be supporting Samsung to be a part of this growth.

Claire Toland

Business Director at Starcom UK