Class of 2023: The Unsigned Union continues quest to find and nurture new talent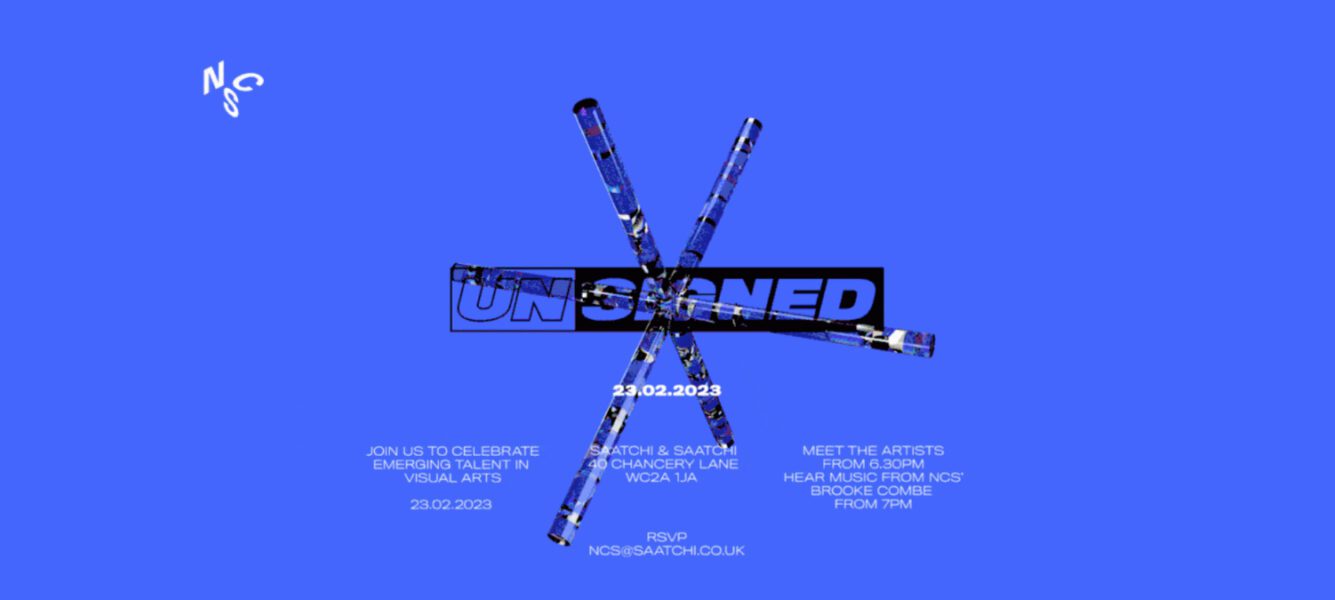 In a celebration of emerging visual talent, Saatchi & Saatchi London, BBH and VCCP / Girl & Bear have today announced a special collaborative evening for the creative industries on 23rd February, uniting Saatchi's New Creator's Showcase with the return of the Unsigned Union.
Hosted at Saatchi's offices on Chancery Lane, the immersive showcase will exhibit the work of progressive photographers, illustrators and creators working in the visual space from around the world.
The Unsigned Union is a collective founded by BBH in 2018 to support emerging or underrepresented artists and creators by providing them access and opportunities within the advertising world. The evening marks The Unsigned Union's return and will be the first of a programme of events, talks and activations for 2023 alongside an ongoing mentorship programme, spearheaded by BBH and its member agencies Saatchi & Saatchi, Mother, Wieden+Kennedy London, VCCP/ Girl & Bear, Lucky Generals and Leo Burnetts. February's event has also been supported by the team at Prodigious.
The event is also the latest outing for Saatchi's 33-year-old New Creators' Showcase platform, as evening will spotlight the company's offshoot series, NCS Music, with a live performance from Scottish singer-songwriter Brooke Coombe – named in Rolling Stone UK as one to watch in 2023. Launched last year, NCS Music is a curated monthly series inviting exciting new artists to perform to an industry audience at Saatchi's pub, The Pregnant Man, and has welcomed rising names such as Ruti, Zak Abel and Izzy Bizu.
We are super excited to bring Unsigned to Saatchi HQ. Unsigned has a natural synergy with our New Creators' Showcase - they're both about discovering, celebrating and supporting emerging talent, and both work hard to go further than just being a platform. We hope that by coming together with the other agencies in the collective and working together to assemble an audience of industry influencers, producers and decision makers, we can help to bring incredible new talent into the work we're all making for our clients.


Jess Ringshall

Chief Production Officer, Saatchi & Saatchi
We started Unsigned with the singular ambition of putting diverse talent on the radar. We wanted to look outside of the traditional channels and elevate the most exciting emerging talent to bring it into the spotlight. This year's Unsigned could not be more crucial, and the team have worked tirelessly to ensure that we are shining a spotlight on some of the incredible creative voices working today. I'm excited to see Unsigned continue to grow as we work even more closely with the Union agencies to celebrate difference and creativity

Stephen Ledger-Lomas

Chief Production Officer, BBH
Anyone from the creative industries wishing to attend is welcome to get in touch, please email ncs@saatchi.co.uk to join our guest list.