Buxton Water launches new TV spot to celebrate 'Sweat and Tears' campaign in partnership Mind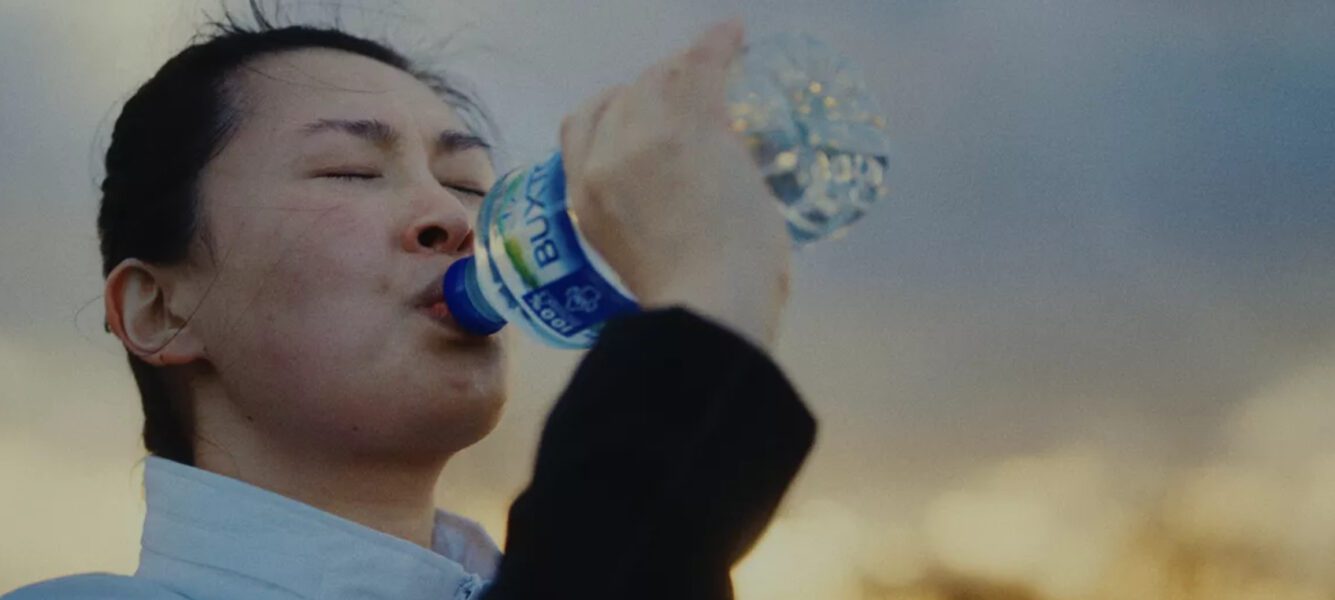 BUXTON Natural Mineral Water, in partnership with mental health charity Mind, has launched a new campaign platform 'Sweat and Tears', stimulating the nation to prioritise mental and physical wellbeing through hydration, ahead of the London Marathon.
Through 'Sweat and Tears', BUXTON Water aims to encourage the nation to join the movement: to prioritise exercise, hydration and taking care of our mental health. This latest campaign shines light on the positive role hydration can play in looking after mental and physical wellbeing.
The idea for the campaign, created by Publicis•Poke, comes from the insight that being well hydrated can play a positive role in looking after our physical and mental wellbeing. Hydration helps maintain normal cognitive functions, which has a positive impact on mood. The campaign was bought and planned by NestléOne, also part of Publicis Groupe.
We break a sweat when we exercise. We cry tears when we go through something emotional. Both sweat and tears play a crucial part in life's twists and turns, mentally and physically. Both contain water. The film 'Sweat and Tears', created by Publicis•Poke, showcases and brings to life these human moments. 'Sweat and Tears' builds on BUXTON Water's 2018 'Rise Up' campaign, which supported up-and-coming talents of Britain, showcasing a drummer, rower and dancer, as they strive to reach their goals and dreams.
The spot, directed by María Sosa Betancor of production company Biscuit, shows a montage of real-life moments: a runner pushing to herself to the limit, two women on the brink of tears from laughing too hard, loved ones crying happy tears as they're reunited. "Sweat cools us down when things get heated. Tears free our feelings into the world," the voiceover continues. "So, whatever you're going through, don't just hydrate your body, hydrate your mind." The film finishes by showing the words 'Proud to support sweat and tears'.
BUXTON Water and Mind are also supporting 15 'Rise Up' runners from BUXTON Water's Running Club, as part of the campaign. 15 real people, each facing their own physical and mental struggles, who are bravely taking on the ultimate test of resilience: The TCS London Marathon. Each runner has been provided with a personalised training plan, training days, plus access to talks from a running coach and a Mind mental health trustee. The support for runners further underpins BUXTON Water and Mind's mission to promote better physical and mental wellbeing across the nation, through exercise and hydration.
The alliance also sees a multimedia partnership with The Independent, orchestrated by NestléOne, acting as a supportive hub for those training for the London Marathon to share their own personal stories of resilience, as well as driving real time donations to charity partner Mind. This partnership will also see a print takeover from BUXTON Water and Mind's 'Rise Up' runners ahead of the London Marathon, as well as the launch of a documentary created by Publicis•Poke – telling the personal stories of three of these runners during their training for the 2023 London Marathon taking place on Sunday 23rd April.
At BUXTON Water, we are proud to support the nation's Sweat and Tears. Together with Mind and our courageous "Rise Up Runners" this campaign puts the spotlight on the positive role that exercise and healthy hydration can play in our mental health and we're proud to support the vital work of MIND along the way.

Warren Plaskett

Head of Marketing at NESTLE Waters
Bottled water brands don't often talk about the positive effects of hydration on mental health as well as physical health. So 'Sweat and Tears' is an exciting new strategy for BUXTON that we're proud to have collaborated with them on.

Steve Paskin

Creative Director at Publicis•Poke
This is a hugely exciting opportunity for Publicis to showcase our Power of One proposition, where we seamlessly connect media & creative without barriers. This creative and campaign evolution, elevates a topic which is close to many of our hearts; the importance of mental wellbeing and how hydration has a pivotal role to play.

Reema Toor

Managing Partner, NestléOne