McDonald's celebrates 40 years of McNuggets with interactive challenge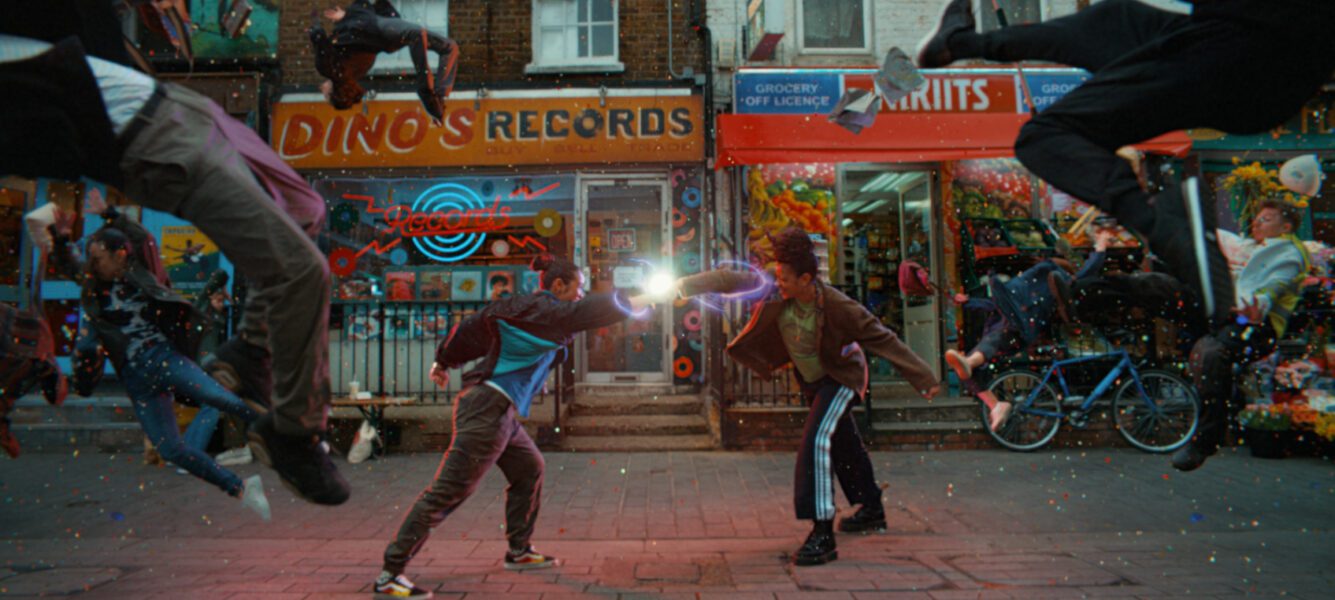 McDonald's is celebrating 40 years of sharing their iconic Chicken McNuggets by inviting the nation to decide who is #McNuggetWorthy.
#McNuggetWorthy is a campaign aimed at the true McNugget fans with a focus on Gen Z participation. With creative strategy created and led by Leo Burnett, the approach for #McNuggetWorthy was to portray a genuine audience insight; that even the best of friends are reluctant to share their McNuggets.
The campaign's hero 30" film, created by Leo Burnett and renowned director Sam Brown from Rogue Films dramatizes the strength of a friendship but the reluctance to share McNuggets.
The spot begins with a girl enjoying a box of McNuggets before her best friend approaches her. In tribute to their long-lasting friendship, the two girls embroil in an epic handshake with manga inspired production. They end their lengthy routine with a classic fist bump; in slow motion, we see knuckle approaching knuckle, with matching 'BFF' rings connecting in an epic 'boom'. As they disengage, we find ourselves back in reality, and the friend attempts to grab a McNugget. The girl holding her box of McNuggets instinctively pulls away, and the film ends with the voiceover: "They might be your bestie, but are they #McNuggetWorthy?"
Targeted at a predominantly Gen Z audience, #McNuggetWorthy has a heightened emphasis on social channels including TikTok, Instagram, Snapchat and Twitter to land the #McNuggetWorthy idea.
McDonald's will invite fans to decide who is worthy of their McNuggets with the 'McNuggetWorthy Scale', putting Gen Z at the heart of the debate with a LadBible partnership, secured by OMD UK. Asking the audience which acts of friendship they deem McNuggetWorthy, LadBible Group will be seeding the McNuggetWorthy messaging throughout social, encompassing talent engagement and original content.
Delivered by Red Consultancy, influencers will also be producing exclusive content to get social media talking about how #McNuggetWorthy their friends are.
This fully integrated campaign will also be supported by a, 20" radio spot, print, cinema and out of home media, brokered by OMD. Armadillo's CRM plan will help drive campaign awareness and conversion, influencer activity secured by Red will help to drive the conversation, prompting participation and engagement.
To mark the 40th birthday of the Chicken McNugget, McDonald's will be introducing four new dipping sauces for a limited time only, with Garlic Mayo & Mega Hot available from 10th May and Chipotle Mayo & Creamy Ranch from 31st May. McDonald's will host #McNuggetWorthy: The Experience, where McDonald's will be taking over a London location to throw an epic event with everything #McNuggetWorthy. From McNugget mini golf to ball pits to limited edition #McNuggetWorthy merch – including vibrant McNugget themed summer shirts – only available at the event. The public will also have a chance to win a #McNuggetWorthy party experience with reward point giveaways to customers nationwide from 10th to 23rd May.
McNuggets are one of the most iconic products on our menu so, when the 40th anniversary came around, we knew we needed to make a splash. Our approach for this campaign was to engage true McNugget lovers by unlocking a genuine fan truth and spreading the word through a fun, interactive campaign.

Steve Howells

Director of Marketing at McDonald's UK & Ireland
There are friends, and then there are the friends you'd actually share a McNugget with. So what better way to celebrate the 40th Birthday of McNuggets than with a bold, fun, populist campaign which asks fans to put their friendships to the test in a whole new way 'Are They #McNuggetworthy?

Andrew Long and James Millers

Creative Directors at Leo Burnett UK