Currys Launches Retail Media Solution with Epsilon to Better Reach Tech-Savvy Shoppers Across the Open Web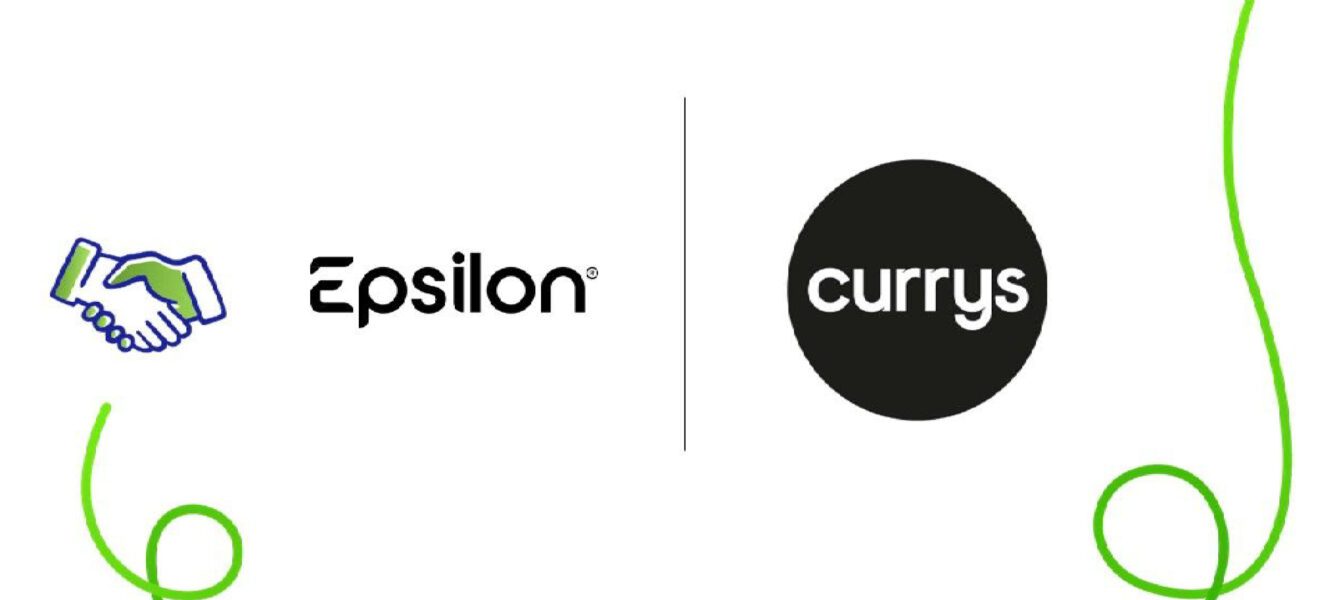 New offering leverages Currys' robust first-party data with Epsilon's industry-leading marketing capability.
The UK's leading tech retailer, Currys, today announces a partnership with global advertising and marketing technology company, Epsilon, to create a new solution to enhance the power of its off-site retail media capabilities. The new proposition called 'Tech Hunters' gives Currys' brand partners the ability to better reach consumers with targeted online advertising to suit their specific needs and interests, leveraging Currys rich first-party data. Part of Currys Connected Media, Currys' retail media operation, and in conjunction with Spark Foundry, the platform will combine Currys' unique customer insights with Epsilon's industry-leading identity solution, CORE ID, to give brands the best opportunity to reach in-market tech shoppers across the U.K.
"I couldn't be more excited about the launch of Tech Hunters," said Dan Rubel, marketing director at Currys. "This cutting-edge, personalised advertising vehicle allows tech brands to engage in-market consumers in real time. No company in the U.K. is better at spotting Tech Hunting consumers than Currys because no other company can match our scale, high brand awareness, omnichannel capabilities and rich first-party data. Paired with Epsilon's world-class identity offering and expertise, we have a product that can enhance return on investment for hundreds of brand marketing departments and media agencies across the U.K., as well as delivering a uniquely personalised experience for our consumers."
Launched in 2022, Epsilon's retail media platform is the industry's first offering to unite on-site and off-site retail media capabilities in a single user interface. The platform's off-site capabilities increase reach for Currys' brand partners across the open web and allows brands to scale their marketing through high-impact ad formats such as connected TV, display and video with a direct link back to a brand's marketing investment. In addition, the platform gives Currys' brand partners the ability to use real-time, SKU-level data to deliver more relevant messages and transparent measurement to tie digital campaigns to in-store sales.
Data from Epsilon's 2023 global study on the current and future state of retail media indicated that only 37% of retailers leverage programmatic off-site as part of their retail media monetisation strategy, with audience targeting customisation/accuracy and distance from a consumer's purchase decision serving as brands' leading barriers to adoption.
"Currys continues to lead in customer-centric retail innovation, and we believe they are truly bringing this to how they approach their retail media solution," said Ben Foulkes, commercial director, digital media solutions at Epsilon. "Our partnership ensures that brands tapping into the combined strength of Currys' shopper data and our CORE ID can activate personalised campaigns no matter where an individual is in the purchase cycle, creating an always on opportunity brands can't afford to miss out on. In addition, Currys' new off-site capabilities give brands the ability to optimise those campaigns based on an individual's propensity to purchase a particular product and determine the effectiveness of those campaigns with closed-loop reporting and measurement for both online and offline sales."