BHF and Saatchi & Saatchi collaborate to teach CPR with lifesavings beats on Spotify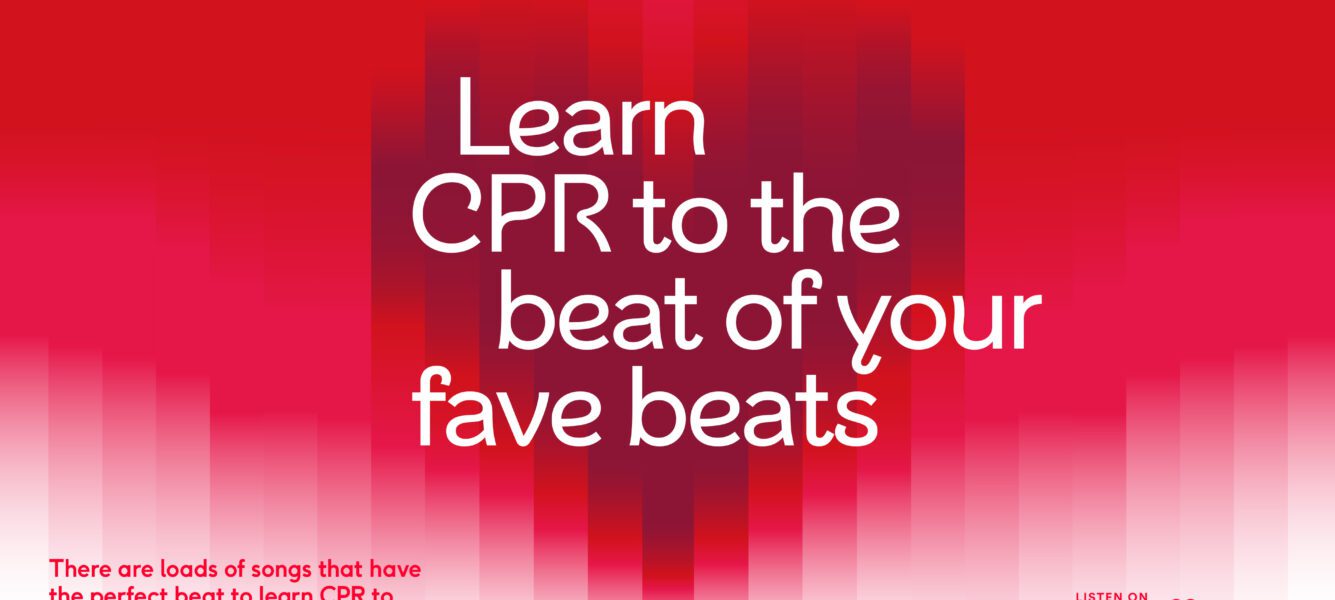 The British Heart Foundation (BHF) hopes to save lives with Lifesaving Beats, a bespoke campaign leveraging the world's most popular audio streaming service, Spotify, to help teach CPR in 15 minutes to anyone, all to the beat of a song you love. 
Launching today on 21st October, with creative by Saatchi & Saatchi, the free programme will             invite listeners to learn CPR through BHF's immersive RevivR™ training to the beat of select songs with a consistent rhythm of 100-120bpm. Building on the success of past campaigns that taught the public to perform CPR to the rhythm of Stayin' Alive, the campaign recognises that everyone has different tastes in music, and instead lets users choose to learn CPR from popular tracks. From Ella Henderson to Harry Styles, songs from all genres and decades can be used to learn CPR.
The digital experience draws on BHF's expertise while leveraging Spotify's streaming intelligence to help identify songs with the correct beats per minute to learn CPR. BHF has created a microsite (https://lifesavingbeats.com) for its users to discover tracks and learn CPR via a step-by-step guide, provided by its free web-based tool, RevivR™. Users will be able to generate a playlist of popular songs that match their Spotify listening profile and that have the right tempo, select a track, and then enter the 15 minute CPR training. They'll also be able to share the playlist across their social channels to encourage their networks to learn, too. 
To ensure the maximum life-saving potential of the collaboration, advertising partner Saatchi & Saatchi has developed a multi-media campaign running across online, social, digital and Spotify display and audio ads, encouraging users to share their experience on their own channels to help spread the word. The campaign has also been named as one of the winners at Ocean Outdoor's annual Digital Creative Competition 2022, and will be showcased across Ocean's multiple environments and iconic digital formats in cities across the UK.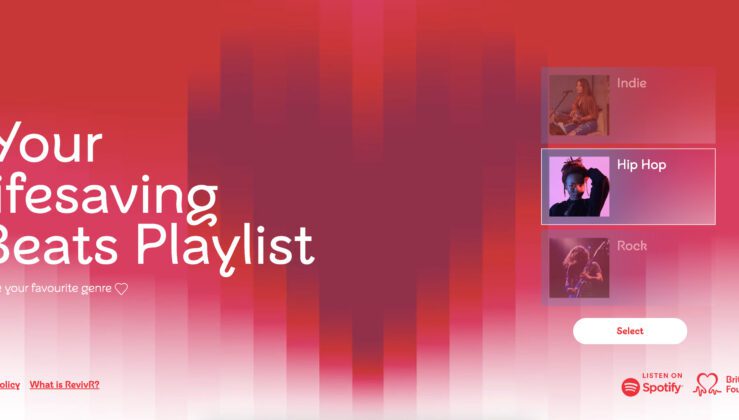 Ever since Stayin' Alive became the song that inspired so many people to learn CPR in our advert with Vinnie Jones years ago, we've known the potential music has to help teach people CPR. This brilliantly innovative campaign enables people to discover their own lifesaving beat and learn CPR to a tune they love.  My own personal favourite song to learn CPR to is Kate Bush's Running Up That Hill. But this fun way of learning has a serious message -with over 30,000 out-of-hospital cardiac arrests every year in the UK and a survival rate of less than one in 10, there is an urgent need for people to learn CPR in an accessible and engaging way – BHF's Lifesaving Beats will enable thousands of people across the country to do just that.


Dr Charmaine Griffiths

Chief Executive of the British Heart Foundation
BHF have an on-going mission to radically improve awareness and uptake in vital CPR training. Historically they've harnessed a single music track to do this but when we realised we could harness the power of people's listening habits to personalise this and modernise their approach, we knew Spotify was the perfect platform to work with. We can now reach an audience as varied as the music choices they love, making this campaign much more impactful.

Franki Goodwin

Chief Creative Officer at Saatchi & Saatchi